Dalporto says admins doing "police work"; corroborates incumbents' crime claims kind of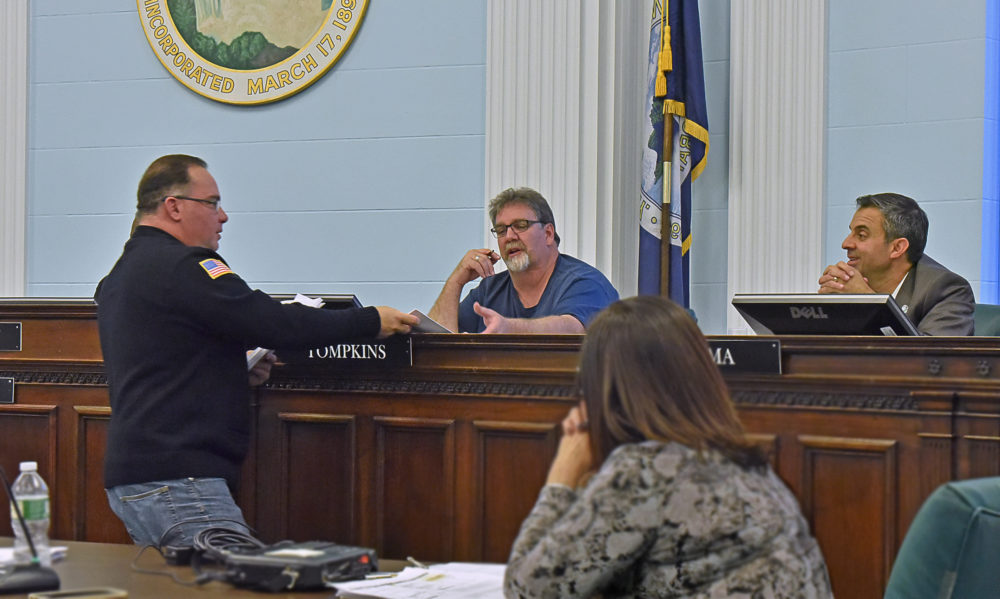 During budget time, Police Chief Bryan DalPorto says it's easy for people to look at the "administrative" portion of the police department's budget and think those jobs are low-hanging fruit.
"If they are sitting behind a desk they are not doing secretarial work," DalPorto said during Wednesday's appearance at the council's budget hearing.
"They are doing the work of a police officer that happens to be behind a desk."
Crime reporting, court reporting, evidentiary chain of custody and approval of police reports are "off-the-streets" functions that a police officer must perform, he said.
DalPorto also brought up the need for supervisors on patrol.
"You need an abundance of supervision on the street."
"Those supervisors are doing a proper investigation when the use of force comes up."
The Falls police department employs four patrol captains, with the fourth providing relief as well as being in charge of the jail and the booking area.
The new police station is too big, DalPorto said.
"What used to take two officers to man now takes us five. That building is a big manpower drain for the city."
The department has one officer placed in the high school and the school district is planning to pay for their salary this year as grants for school resource officers have dried up entirely, he said.
DalPorto was not enthusiastic about the idea of the county running the jail. "The county doesn't do it for free," he said.
DalPorto said the department's crime scene investigation unit is the best in Western New York.
A system of mutual aid exists throughout the region where departments help out each other free of charge allowing the use of equipment and expertise.
"It's just the way we operate."
Democratic incumbents Andrew Touma and Kristen Grandinetti drew laughs at Monday's debate when they suggested the city wasn't more dangerous — a widely held perception only heightened by the Falls appearing at the top of several 'most dangerous' rankings.
DalPorto weighed in on that.
"Factually you are right. The calls for service have not escalated. It could be argued that the danger level of the calls has increased."
He also said being the random victim of violence in the city is "low."
"It all revolves around gangs, drugs and guns," said DalPorto.
"And it's the same number of people doing the vast majority of the crimes. They are in and out of jail every 10 days. You can predict the number of car break-ins based on who's in jail."