EDITORIAL: A sad night for open government at the Niagara County Legislature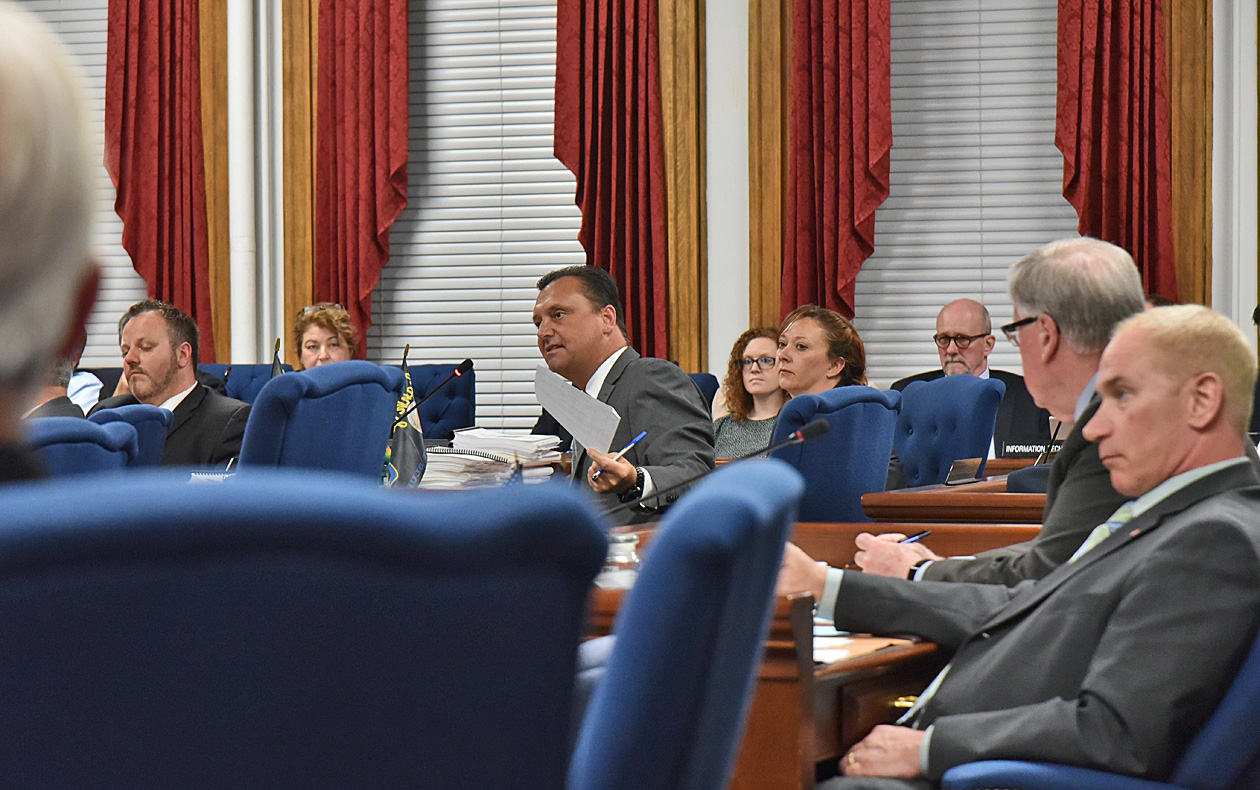 In a stunning betrayal of open government and transparency, the Niagara County Republicans sabotaged a compromise Tuesday to move most public speaking to the first 30 minutes of its legislature meetings.
Last week, during the legislature's Administration committee meeting, Paul Wolf of the Buffalo Niagara Coalition for Open Government spoke and recommended passing a legislator's resolution that would move "For the Good of the County" speaking to the beginning of the meeting.
Currently, residents wishing to speak to the legislature about non-agenda items must wait usually two or three hours to do so. 
Additionally, the meeting is adjourned so the gallery is mostly empty, and department heads and legislators could be heading out and making noise. Furthermore, and perhaps most egregiously, there's zero record of your comments in the meeting minutes.
You can read here about how Niagara County Republican Majority Leader Randy Bradt (above center) repeatedly resisted moving "For the Good of the County" to the beginning of the meeting.
In the end, a compromise was made in the spirit of "getting things done" — although it didn't sit well with Wolf (below left) or the resolution's author, Dennis Virtuoso (right), who said the resolution was fine as is.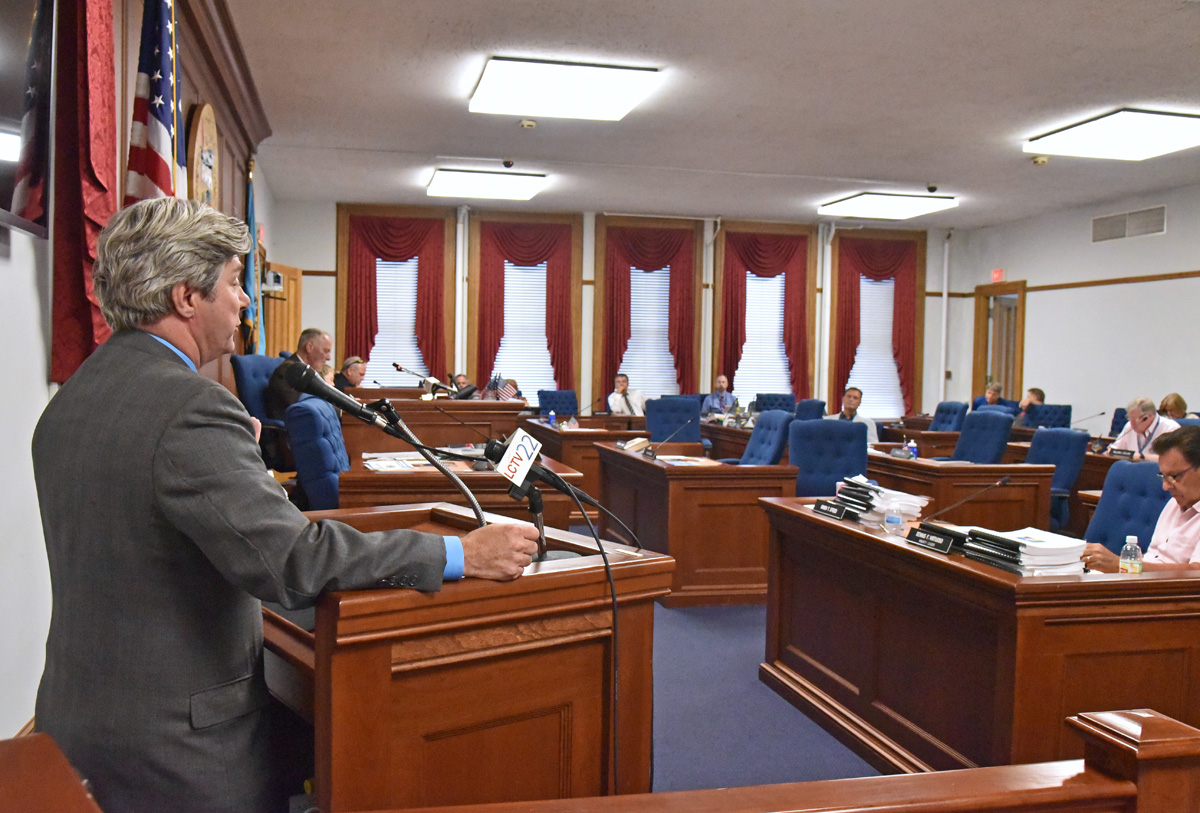 Amending the resolution had the effect of requiring a vote among Administration committee members just before Tuesday's meeting.
What was supposed to be a done deal turned into a 2-3 vote, and the amendment failed.
Meaning no changes whatsoever to public participation at the county legislature.
It was a cheap game by the Republicans to stall a worthwhile effort to make meetings more accessible and user-friendly for residents — some of which have a 30-minute drive each way home down dark country roads.
It also proved that Bradt is either a weak majority leader who couldn't get his colleagues to vote for *his* compromise, or worse, a game player who's willing to obstruct open government and greater transparency but doesn't want to be labeled as such. (It's probably both … )
Either way, the Niagara County Republicans have lost all credibility as any kind of advocates for "open government and greater transparency" (buzzwords one hears constantly by all parties during local municipal meetings.)
And keep in mind, the legislature still does not record or stream their meetings and post them online. (Yet controversially re-hired an unnecessary full-time "information officer" who could be doing exactly that .)
This is a legislature uncaring if citizens have to wait two or three hours to say their piece.
A legislature that will not even enter these comments into the public record.
What transpired Tuesday was absolutely shameful and a disgrace to William Collins (Lockport), Anthony Nemmi (Lockport) and David Godfrey (Wheatfield, Wilson) for voting against the measure. After the meeting, I asked Godfrey "Why?" and he said what the legislature offered was sufficient and that residents were not being asked to wait interminable lengths of time.
It's now abundantly clear the majority in the legislature is stuck in the past — a past they created when they enacted these restrictive speaking rules 10 years ago — and obstructionist when it comes to using your voice as a resident of Niagara County.
…
FULL DISCLOSURE: The author of this article, independent journalist Joseph Kissel, is the secretary of The Buffalo Niagara Coalition For Open Government, and is also running against Randy Bradt to represent the 9th District in the County Legislature. Kissel has been covering the Niagara County Legislature for more than two years, and reporting on Niagara County his entire journalism career, which started at Syracuse University's S.I. Newhouse School for Public Communications. Bradt started his career in the legislature by being groomed to take over for the brother of embattled OTB president Henry Wojtaszek, who has been repeatedly accused of public corruption as well leading the legislature majority despite being un-elected and pleading guilty to a campaign-finance misdemeanor last year.