Mike Zimmerman, NT's head of economic development, resigns; thanked by council for service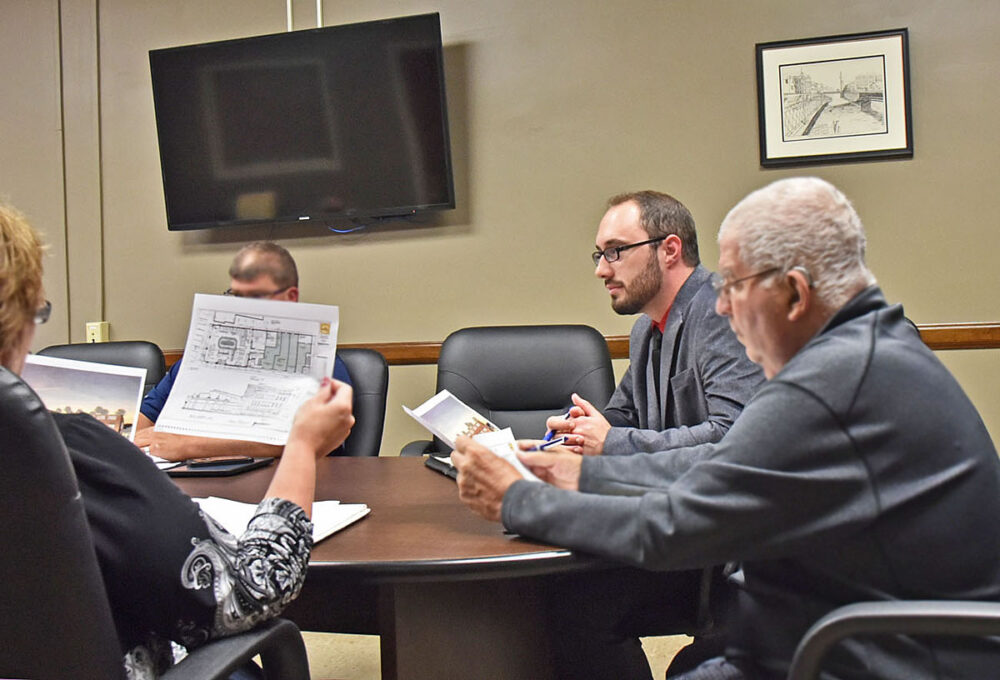 NT's common council meeting last week saw the surprise announcement that Mike Zimmerman, Director of the city's Lumber City Development Corporation, would be leaving the position May 14.
"It is with great regret that I have to inform you of my intent to resign from the position of Director of Community Development," said Zimmerman (who in the above photo from 2016 is seated in the middle.)
"I have worked in North Tonawanda through Lumber City Development and the Community Development office for almost ten years," Zimmerman said. "In that time I have worked for two Mayors and numerous Aldermen, all of whom provided nothing but support and respect to me and my office. It has been a pleasure working for all of you past and present and I would like to sincerely thank you for your support. I would also like to thank my fellow Department heads and colleagues in City government, it has been a pleasure working with all of you."
"North Tonawanda is a city I'm proud to call home. Thank you for the opportunity to work in this wonderful community. I look forward to seeing and working with all of you again in the future."
During their closing remarks, council members thanked Zimmerman for his years as director of the entity that disburses federal "Block Grant" monies as well as funds from the city's budget.
"It's our loss," said one councilman. "He did bring a lot to the table."
Zimmerman is joining a private firm with former City of Lockport Planner Chuck Bell.
No word yet from the common council as to how the search for Zimmerman's replacement will be structured.
In the meantime, Deputy Director Laura Behrnson will oversee current projects — like the Timbershores apartment complex on Tonawanda Island currently in the design stages and awaiting soil-test results.
Block grant refers to a grant-in-aid of a specified amount from the federal government to states and local governments to help support various broad-purpose programs, such as law enforcement, social services, public health, and community development.
Block grants have less oversight from the federal government and provide flexibility to each state in terms of designing and implementing programs. Block grants, categorical grants, and general-revenue sharing are three types of federal government grants-in-aid programs.