Swerves unnerve motorists at busy boulevard intersection; no fix until "early summer"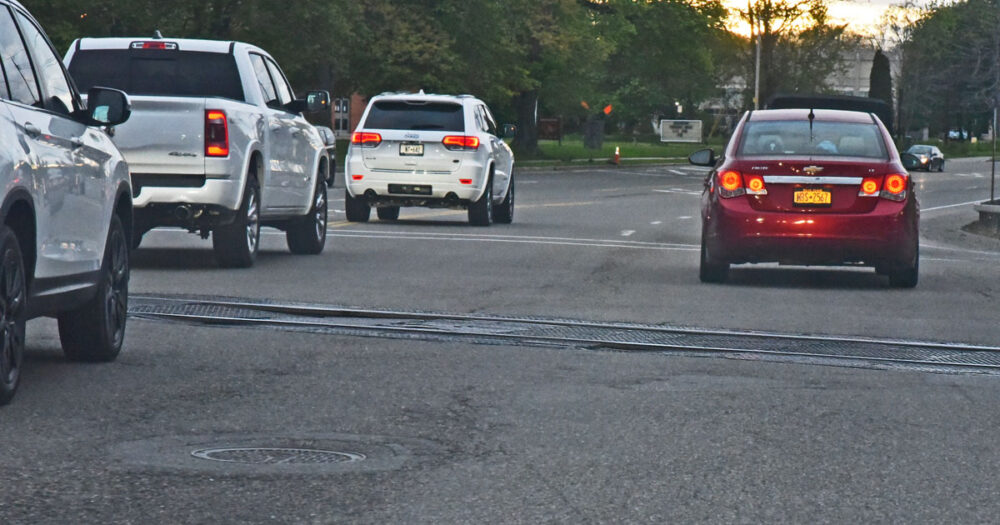 It hits like a sledgehammer if you're not driving a heavy-duty truck.
The rubber rail crossings at Niagara Falls Blvd. and Erie Avenue/Shawnee Road have worn away and exposed an increasingly dangerous amount of track, especially considering the 40-mph posted limit on the stretch.
So drivers are increasingly doing whatever it takes to avoid it, risking an accident until the worst case scenario finally occurs. (Crossing from North Tonawanda on NFB toward Wheatfield sees the greatest amount of rail exposed.)
"We have been reaching out to CSX — as this is their property — for a few months," said 3rd Ward Alderman Eric Zadzilka. "So has the police department and the traffic safety committee."
Unfortunately, CSX said they are shorthanded, and Zadzilka was told they "won't be able to get to it until early summer."
"People are swerving into oncoming traffic to avoid the bad section of tracks," Zadzilka said during Tuesday's workshop meeting.
"It's unacceptable, and it's unsafe, and I don't want to be held hostage on a fix."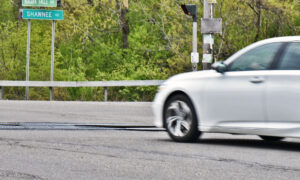 The retiring alderman says he's talked with the city attorney to put CSX on notice for any damages to vehicles or safety issues in the area.
In other news, Project Pride is having a cleanup this Saturday at noon for Oliver Street and Manhattan Street. "Seems like people like to drink a few and then leave them there," said Alderman at Large Austin Tylec. "Please don't do that." Volunteers are meeting at Webster Kitchen and will disperse from there.
The following Saturday, May 22, Project Pride will also be re-populating dozens of planters in the downtown area, including 13 new planters on Oliver Street. That effort starts at 10 a.m. and also meets at Webster Kitchen, 110 Webster Street. For both events, organizers are requesting volunteers bring their own gloves and dress for the weather.