N.F. Library will lose $120,000 from state if city cuts $40,000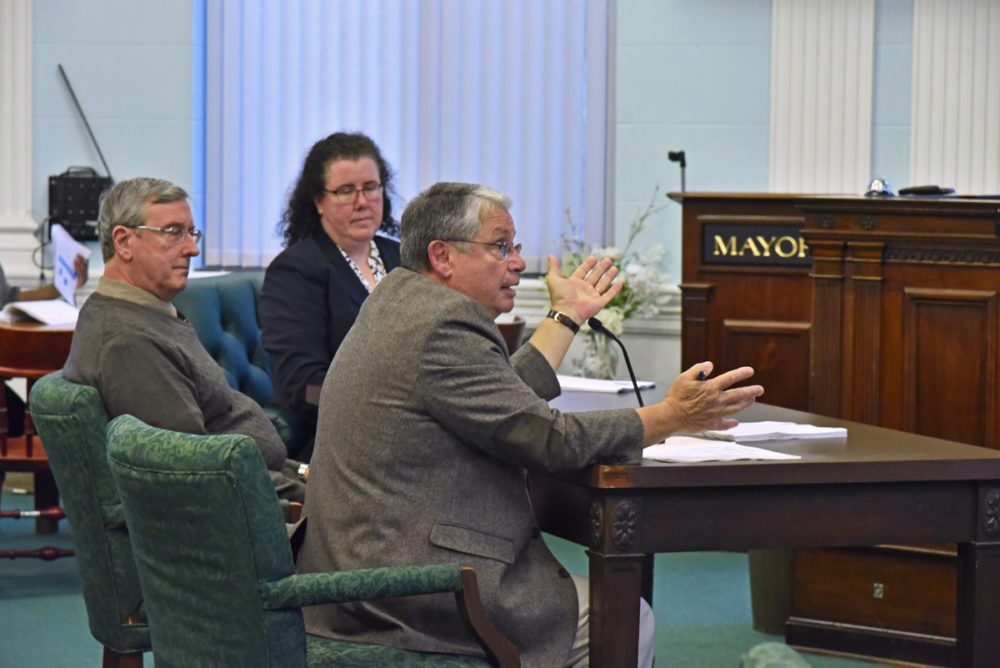 "We have hit a brick wall and I think the city is going to hit its wall next year," said Carmen Granto, president of the Niagara Falls Public Library's board of trustees.
"Since 2009, our budget has grown one percent," he said at Wednesday's common council budget meeting. "The city's budget has grown 10 percent in that same time."
Granto said a proposed $40,000 cut to the library's budget would result in losing $120,000 in state aid as well as its status as a regional library.
"It doesn't make sense not to invest and triple your money," he said.
"Unless you want Medina or North Tonawanda to be the central library, you've got to straighten this out. You will lose funding for two people. You will lose staff that you didn't have to pay for."
"There is competition out there, and everybody is gong after that central library status."
He said circulation from the LaSalle branch has been lost to North Tonawanda over the years.
"They would like to be the central library, believe me."
Other cuts would necessitate closing the LaSalle branch two days a week. He mentioned that the 1927 agreement with the Village of LaSalle that made it part of the city stipulates maintaining the library.
He said 170,000 people visited both libraries last year. "It's a gem of the city that's available to all the residents. They use it for job searches, getting help with taxes, people who don't have a home, who don't have a place to stay for a little bit. We are open to the public."
Library Director Sarah Potwin said 77 computers were recently put into service and they are being used frequently.
The building is about three times too large, according to councillor Kristen Grandinetti.
Granto said the Main Street location is a "tough building" and costs $200,000 to heat and keep cool.
"It's been an albatross since Day 1 because it wasn't built properly," Grandinetti said.
"If we could see an end and another direction it would be easier for me to justify current-to-current funding," said Grandinetti.
Granto said the old Red Cross building was one site being considered as a new site as well as merging the library's artifacts collection with the Niagara Falls History Museum's site at the train station.
He also said there was talk to make the library its own entity and "our budget can go to a public vote up or down and it gets out of your hands."
Potwin said the library was going to start issuing passports.
"We're looking to get into the passport business, too," said councilman Tompkins.
"We'll be open nights and weekends," Potwin said.