EDITORIAL: Two candidates critical to fixing Niagara County's two biggest political issues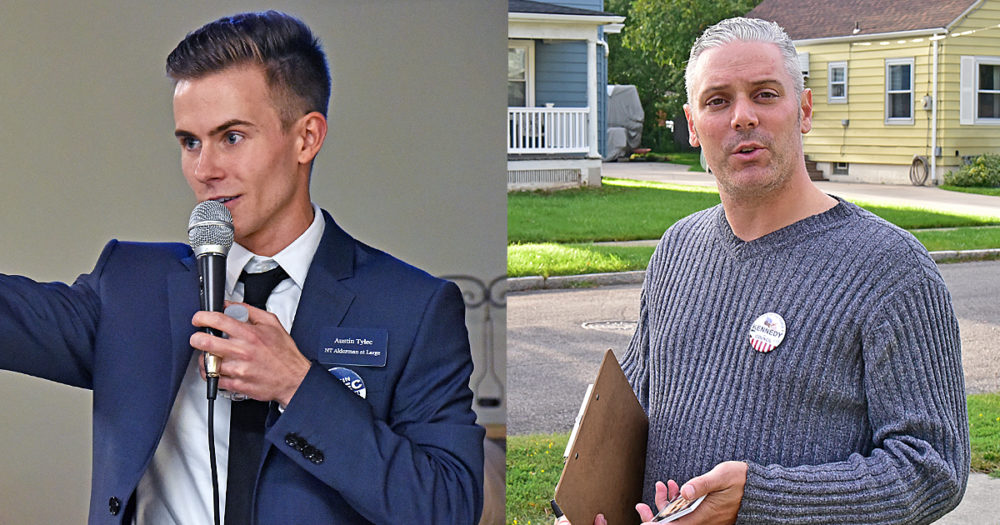 What are the two most significant political problems holding back Niagara County?
It's single-party control of city councils and town boards as well as the stifling power and overreaching influence of Albany and Gov. Andrew Cuomo.
Niagara Falls City Council candidate Bill Kennedy (above right) has made standing up to Albany a central part of his campaign. While there are other fine candidates who'll likely be elected to the council in November, none have yet even mentioned this central issue.
Kennedy recognizes how Albany's greedy interests take a sabotaging precedence over local ones; how the state drains the area's significant resources and the implicit mismanagement of the City of Niagara Falls through a rubber-stamp administration and a rubber-stamp council.
These legislative bodies are the conduit to the city and town budgets, and that's where single-party governance shows its twisted face.
Right now, North Tonawanda (among other municipalities in Niagara County) unfortunately features a single-party council, and candidate Austin Tylec (above left) will provide the critical oversight and access to information currently privy only to this rubber-stamp council and the administration.
Single-party governance is simply bad for the people and not in any resident's best interest.
Unless of course you're on the short list of that political party's "Friends and Family Plan" which inevitably benefits only a sliver of the population.
Kennedy and Tylec will shift the spotlight back to the people and focus that light on the closed local governments serving only to further the interests of a select few.
When you vote in Tuesday's primaries, please cast your ballot for the candidates who are the real independents this area desperately needs.
EDITOR'S NOTE: This editorial was originally published 9/11/2017.