Halt development until infrastructure issues resolved in Town of Wheatfield?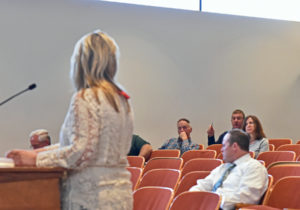 "I am requesting a moratorium on all development in the town until the town's drainage and infrastructure issues can be resolved," said Debra Bentley (above) at Monday's town board meeting in Wheatfield.
"And I am requesting that the Town of Wheatfield block the development of the property on Ward Road that is a critical component of the southern drainage system and emergency exit for the residents of Wilrose Ct."
"Portions of Wilrose Ct. have been completely flooded for 9 of the last 38 days. Flooding has been a problem for Wilrose since 1999 when a retention pond (named Willow Lake) was constructed to collect the storm water from the neighborhood to the east of the lake and south of Crescent Drive."
Bentley called for a "comprehensive drainage study" for the areas affected.
"Development in Wheatfield has been approved without appropriate consideration for the effects of storm water drainage to other portions of the town. This must be suspended until all of the town's drainage issues involved."
Bentley said better maintenance of the pond will result in fewer obstructions to storm-water pipes.
Highway Superintendent Paul Siegmann said the town would soon be sending a camera into the pipes to find out if obstructions are the cause.
"We're working on it," said Town Supervisor Robert Cliffe.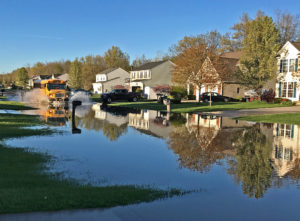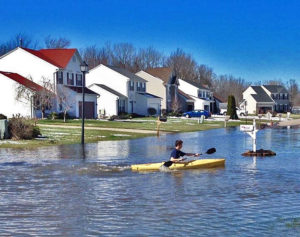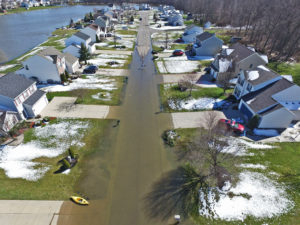 "A comprehensive drainage study must be performed that includes all of the storm water inflows from the neighborhood streets of Winbert, Erica, Nickett, Balla, Norman and Rachelle," said Bentley.
"Not just the creek water that flows along southern border of the town. Storm water drainage maps and maintenance records must be kept and be incorporated in this comprehensive drainage study. And resulting recommendations must be implemented."