Youth soccer on a roll in Wheatfield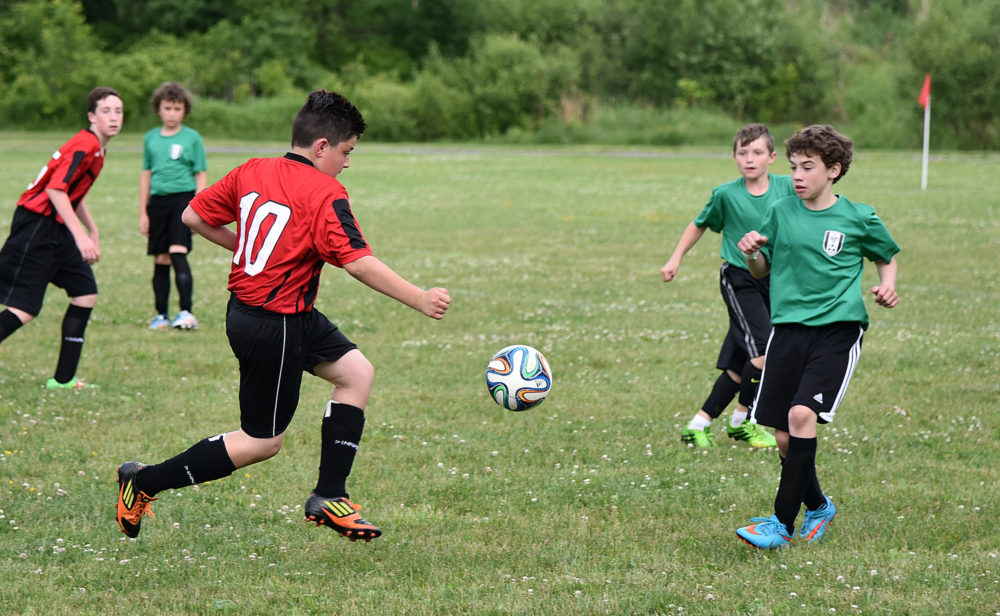 "Everyone tells me I was born with a ball at my foot," says Rocco Strangio.
Strangio is the 22-year-old coach of the Wheatfield Stampede, a part of the town's contingent of teams in the Buffalo WNY Junior Soccer League
"I knew I would be a coach, but I didn't think it would happen this fast," he said.
Credit some of that to soccer's expanding popularity across the country and in Wheatfield.
"It's definitely a sport on the rise," Strangio said.
His father Frank — who also coaches in the league — immigrated from Italy and brought that country's love of the game to this area.
"It's hard to find someone there who doesn't like soccer," Strangio said.
"His love and passion for the sport was passed down with me and my brothers, and it will be passed down again when I have kids and so do my brothers."
Rocco said his father Frank coached him at every level of his development as a soccer player. Rocco has two brothers, Francesco, who plays for Canisus, and Rosario, who is 16 and plays in the league.
Now Rocco is returning his father's favor to a new generation of players, volunteering up to 12 hours a week teaching boys aged 10 to 12 the basics of the game.
Jeff Cook is the team's assistant manager, and Strangio gives him a lot of credit for the successful operation of the club.
The Stampede is a part of Wheatfield's contingent of travel soccer teams in the Buffalo WNY Junior Soccer League. Wheatfield's other teams include a new under-10 girls team, the under-12 Lady Falcons, U16 Lightning, U10 Warriors, U11A Wolves, U14 Thunderbirds, U15A Storm, U16 Revolution and U17A Galaxy.
The Stampede was formed two years ago when a need was identified for an under-12 team.
Strangio's philosophy for coaching centers on teaching the basics.
"You need to be able to see the game visually and vision is most important," he said. "Having that calming influence on the ball and looking for the right path, making the right decisions as a team. And it's pleasing to the eye if a team plays nicely."
Strangio says the Stampede — which are undefeated in league play so far this season — do that but common to the age group need to master consistency.
Strangio said soccer develops more than just stamina on the field. "It teaches you how to be a team player, how not to be selfish and how to build a bond with teammates."
"If you stick together as a team, you end up being a band of brothers."
More information about August tryouts can be obtained at bwnyjsl.org.
The teams play once a week, and Strangio's team practices twice during that time.
Strangio's father Frank says he's proud of his son's progress as a coach, and echoes the sentiment that it's a valuable pursuit for youngsters.
"It teaches them good sportsmanship and it's good for their health," he said. "Kids love to chase the ball but you've got to teach them to keep their position. The game is nonstop and the players have to make quick decisions."
"It doesn't matter if you're tall or short," Frank Strangio said. "Anybody can play. However, there is lots of running involved."