Krueger Road improvements approved by town board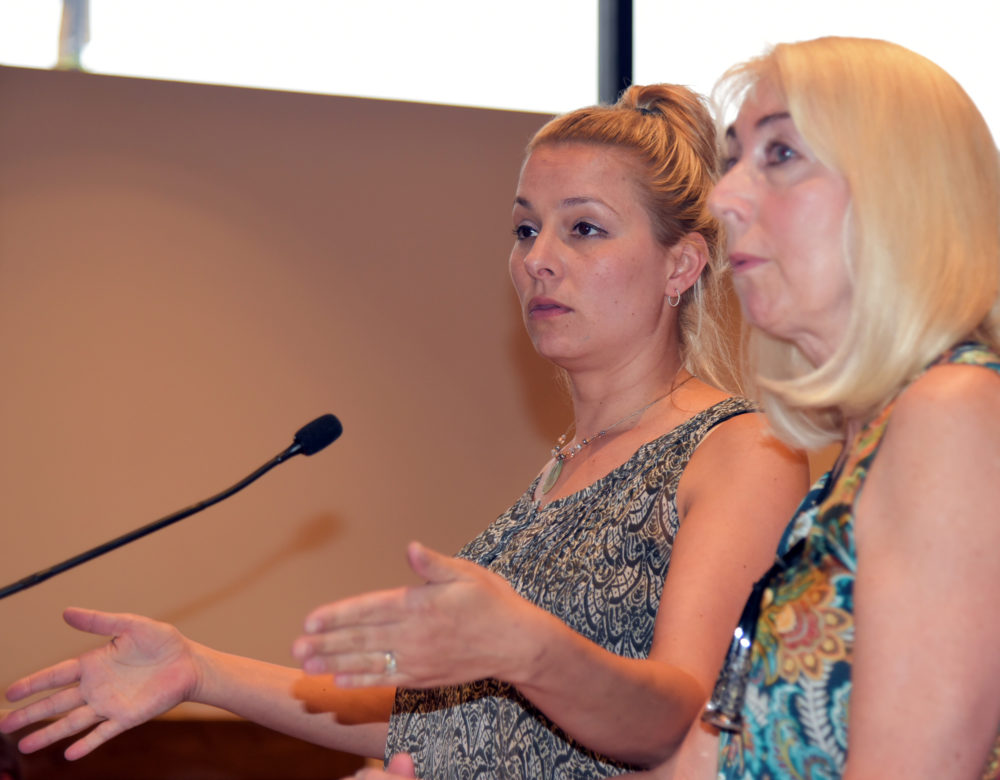 It's a dangerous thoroughfare, residents say.
And the town board took steps Monday to make changes and promote more safety on a road many say has changed significantly during the years and serves an ever-growing number of residents and families.
"it's an unsafe pedestrian condition," said Deborah Fadel of Krueger Road at Monday's town board meeting.
She's spoken to more than 400 residents on Krueger Road and the surrounding side streets. Most fear for the safety of their loved ones using the road for walking or exercising or the playground, fire hall or bus stop, she said.
The board considered but did not vote immediately to spend $3,700 for a study by Town Engineer Tim Zuber to determine the most cost-effective way of solving Krueger Road's pedestrian problem, which was brought into sharp focus last year with the hit-and-run death of teenager Ryan Fischer.
The town board did vote to approve approximately $10,000 to buy materials to fill in the ditch that Fischer was walking beside when he was hit by a motorist still at large.
The most sweeping changes, though, might need to be paid for by a newly created Krueger Road special district that will encompass the most-affected areas.
These would include widening the shoulders or putting in sidewalks, which has been estimated at $800,000.
Fadel told the town board that nearly everyone she spoke with — even residents on Krueger Road who would be most impacted — supported putting in sidewalks or widening the shoulder.
She said residents in the area are also looking into grants and other means of paying for the changes.
In other news, the Town of Wheatfield is considering re-zoning many properties along Niagara Falls Boulevard, and a meeting is taking place 7 p.m. Monday at town hall to solicit the opinions of residents.
"This meeting is being arranged to allow residents and business owners the opportunity of seeing what changes are being considered and to give the opportunity to have your comments as part of the process," said Town Supervisor Robert Cliffe.
Town officials will be present to discuss the changes and take feedback.
Additionally, longtime town attorney Robert O'Toole announced his retirement from his position of 23 years and is going into private practice again.
"It's been a great run," O'Toole said. "I didn't realize how old I am."
O'Toole said he'll be returning to his roots in private practice with a firm in Buffalo.
"I'm looking forward to that but if I can be a help feel free," he said to the town board, department heads and residents.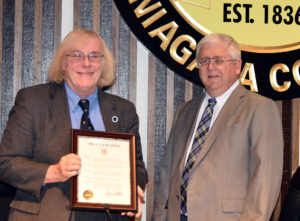 In honor of his departure, coffee and cake were served during a 10-minute break before returning to the meeting.
Later, the board voted 4-1 to hire Matthew Brooks as the town's new attorney.
Councilman Arthur Gerbec recommended Michael Norris as the town's new attorney.
"Both are highly qualified, and I'd be happy to have either one," Gerbec said. "But there is a stronger firm behind Mr. Norris."
Later, near the end of the meeting, an executive session was called regarding a contractor for a wireless cell tower.