NT Independents score impressive victories over incumbents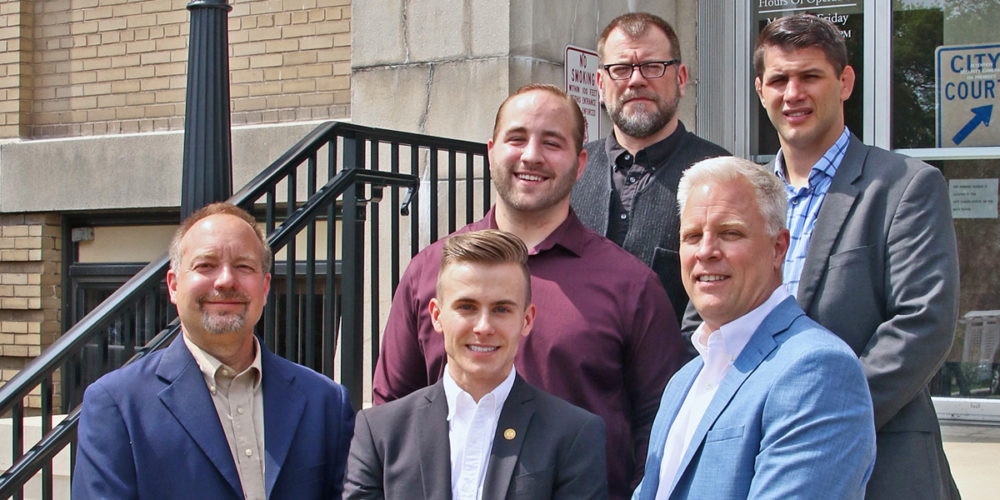 The North Tonawanda common council may be getting a major makeover in November judging by Tuesday's primary results as well as Erik Herbert clobbering majority-party appointment Jesse Gooch in his county-legislature race.
The most lopsided victory of the day found Independence Party member Herbert knocking out Gooch by a margin of 89 to 23. Going into the primary, Gooch held many tactical advantages over Herbert including his legislature appointment and pseudo-incumbent status, extensive media coverage, more help going door-to-door and Herbert's relative obscurity in Wheatfield (which covers two thirds of the 7th legislative district.)
On the city side, Robert Brennan received 215 votes in the Independence primary for Alderman at Large compared with incumbent Robert Pecoraro's 151. "To garner the most Independent votes in North Tonawanda history in a primary is truly amazing," said Brennan, who also won the Working Families primary 49 to 33.
For NT City Clerk/Treasurer political newcomer Nick Phelps edged out council-majority appointee Matt Parish by eight votes (190 to 182). Phelps impressed with his determination going door-to-door, live streaming council meetings and getting his signs up all over the city while Parish committed mistake after mistake during his short tenure as City Clerk.
In the 3rd ward, Ed Smolinski won the Independence Party primary over incumbent and council president Eric Zadzilka 76 to 64 as well as winning the Working Families primary.
Among NT's Independence Party members, in the 9th district, however, Joseph Kissel came up short against legislature majority-leader Randy Bradt, who won 105 to 78.
"I ran a very non-traditional, no-frills campaign leading up to primaries," said Kissel. "No fundraisers, no campaign contributions, no swag but with a heavier online presence and less traditional campaigning."
So what does this mean for the general election in November?
In practical terms, those who won their primaries will appear on November's ballot on those lines. Conventional wisdom holds that appearing on more lines leads to a greater likelihood of winning the general election.
However, NT Alderman at Large Austin Tylec — who's not on the ballot this year but provided much organizational and electoral knowledge to the individual candidates — had this to say: "Remember whatever the outcome, the election is not over, and if you are a good enough candidate for the community to get behind, you should be able to run on one line and win in November."
ABOVE PHOTO: NT's Independence Party members (from left) 3rd Ward Alderman candidate Ed Smolinski; NT Alderman at Large Austin Tylec; City Clerk/Treasurer candidate Nick Phelps; 9th District Legislature candidate Joseph Kissel; Alderman at Large candidate Robert Brennan; 7th District Legislature candidate Erik Herbert.