Niagara County Legislature doubles down on secrecy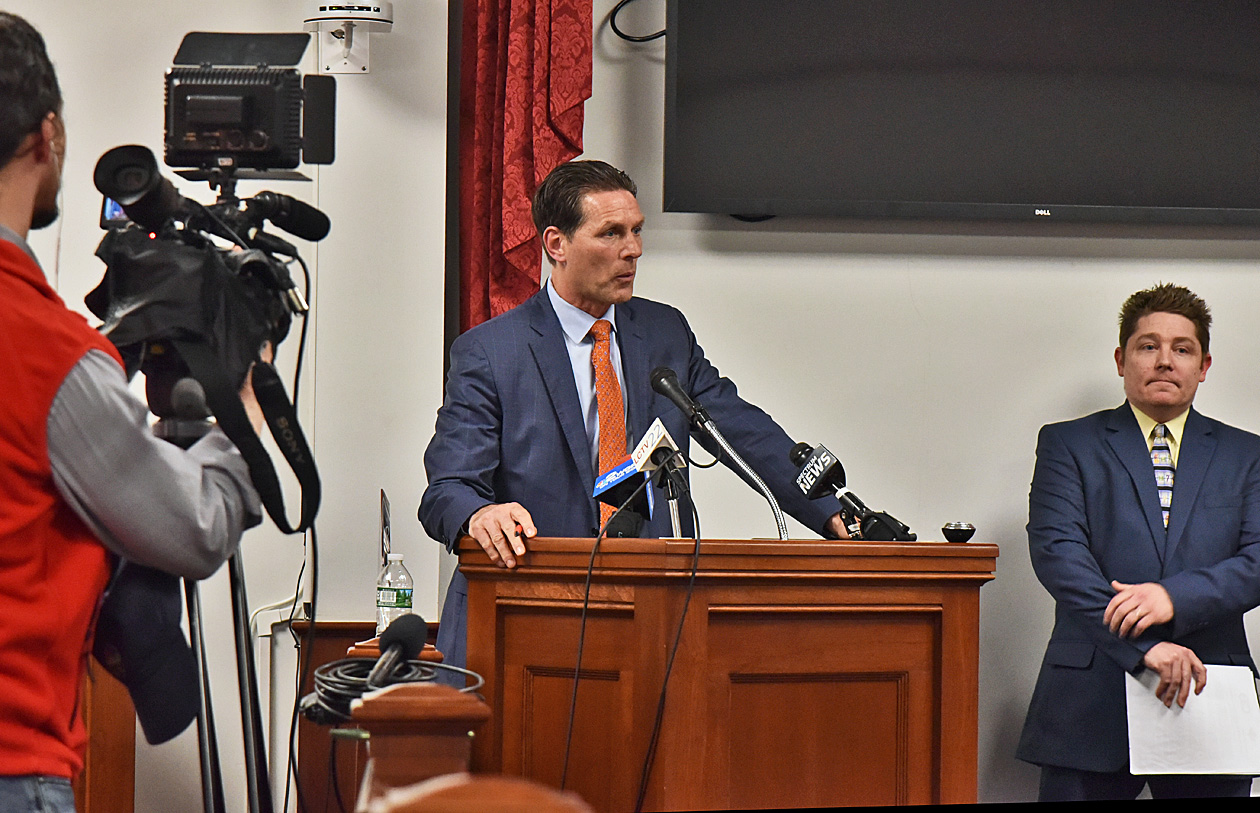 With its move to keep hidden decades of financial disclosure forms as well as not pursuing an audit of Off Track Betting for its widely criticized VIP ticket giveaways, the Niagara County Legislature on Tuesday proved once again it's not accountable to the public and afraid of what it may find.
Niagara County's unelected kingpin and CEO of Western Off Track Betting — attorney Henry Wojtaszek (above) — made his first appearance in four years before the legislative body to present financial results of the public benefit corporation and address the on-going VIP ticket scandal first brought up by his mentor — former State Senator George Maziarz — and now being reported on by Investigative Post as well as other media outlets including the Niagara Gazette.
Maziarz said OTB has given away almost $1 million in high-priced Bills, Sabres and concert tickets and that many of the recipients aren't the "high rollers" OTB is trying to woo but Niagara County officials and their friends and family.
Wojtaszek, a former county political chairman, got off on the wrong foot with the media by not being factual in his answer as to whether all FOIL requests at the moment were compiled with.
Wojtaszek — who last year pled guilty to an elections law violation regarding financial disclosure — then doubled down on not releasing the names of those who received complimentary tickets provided by OTB, a public benefit corporation owned by 15 counties — including Niagara County — and the cities of Buffalo and Rochester.
"We have decided that we are not willing to part with the information relative to our customer list," Wojtaszek said. "You are shareholders," he said. "But like Apple or Google you cannot have our confidential information."
In the end, after listening to one presentation from a man that most of them owe their political lives to, nine legislators clapped and voted to not recommend to the state controller to audit OTB and as one speaker said "put these allegations to bed once and for all."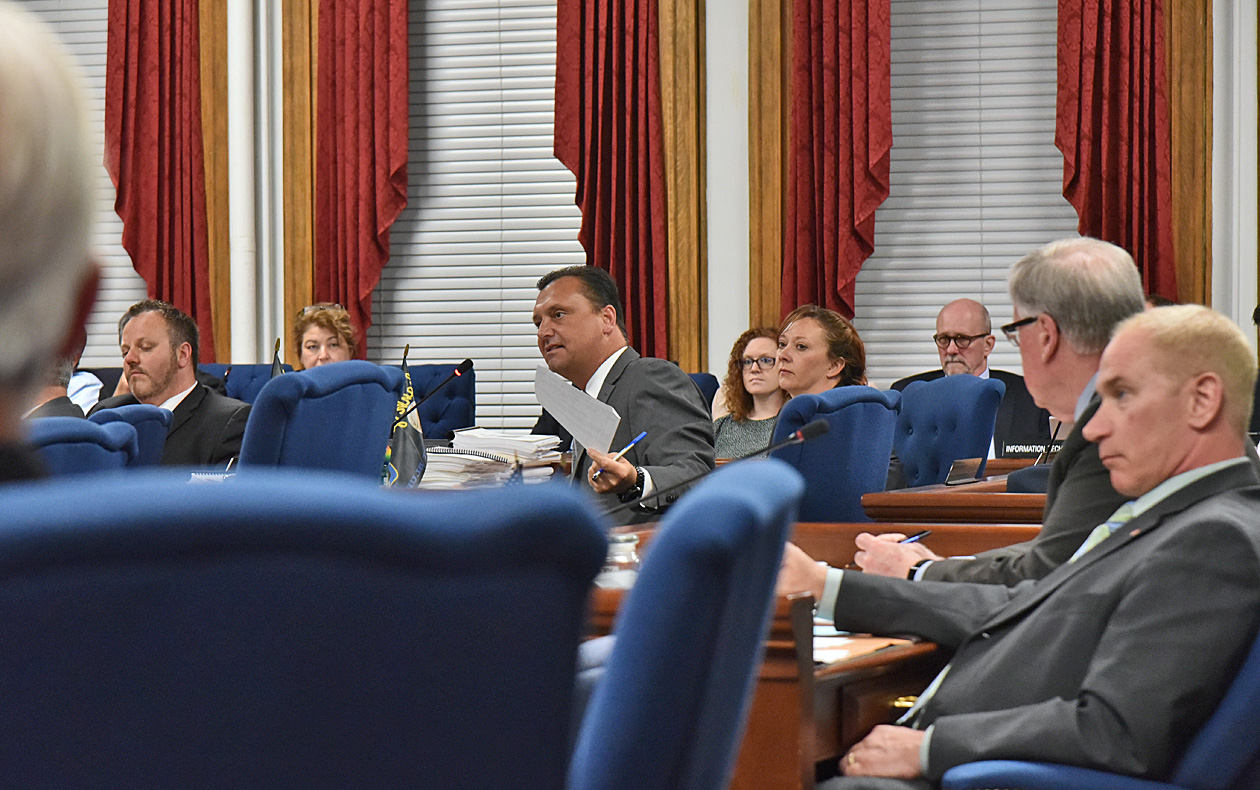 Instead, the dark cloud that is Niagara County corruption and its "pay to play" system remains firmly overhead, driving residents and businesses elsewhere and keeping new ones out. (Since 2010 Niagara County lost more than 6,000 residents and has become a downstate dumping ground for sex offenders and other transplants.)
Additionally, the legislature voted to update its ethics code requiring legislators to file financial disclosure forms with information that relates to county business.
However, it's also what the update didn't do that casts serious doubt on the legislature's commitment to open government and transparency: all financial disclosure forms prior to 2019 will be sealed forever and not subject to the freedom of information law.
"You kept disclosure forms hidden illegally for 22 years," said Paul Wolf, president of the Buffalo Niagara Coalition for Open Government.
"Let's not partially fix it," he said before the vote. "Let's completely fix it."
Meanwhile, although nearly a third of the 3-hour-plus meeting was filled with photo ops and other legislature self-promotion, no mention was made of the critical decision-making process that went into why 22 years of financial disclosure forms are to remain unviewable …
… if there is indeed nothing to hide.