Niagara Water Protectors march across Goat Island to highlight water's sanctity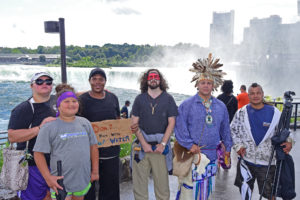 "Life is Water! Water is Life!"
On Saturday, Niagara's Water Protectors called attention to the thousands of gallons of untreated sewer water and filter backwash discharged into the Lower Niagara River last week, taking place in front of hundreds of tourists — some of whom got sick, according to reports.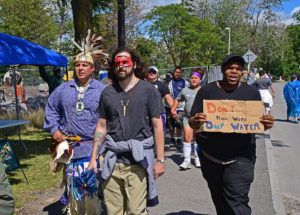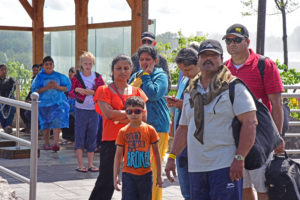 "Life is water! Water is life!" is what the marchers shouted out again and again in front of a different set of hundreds of tourists. They marched one mile onto Goat Island, to Terrapin Point, and then back across to the bridge.
At first, I was there as an observer, documenting the event for Niagara News Source. But 3/5ths through the march, I felt compelled to join in … "Life is water! Water is life!"
Journalists always fear "crossing the line" into advocacy. But this particular sentiment is just so basic and uncontroversial, and honestly, it fed my soul to chant it in unison, in honor and protection of our Mighty Niagara River.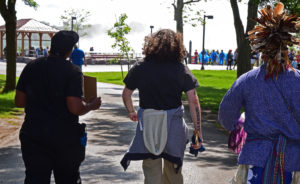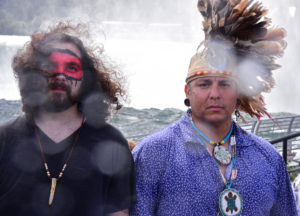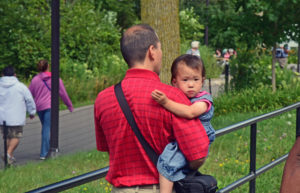 This river is our heritage, our future and it's our responsibility to protect it …
"Life is Water! Water is Life!"