Review requested for cost to return ambulance service; finance committee will vote 4:15 p.m. Wednesday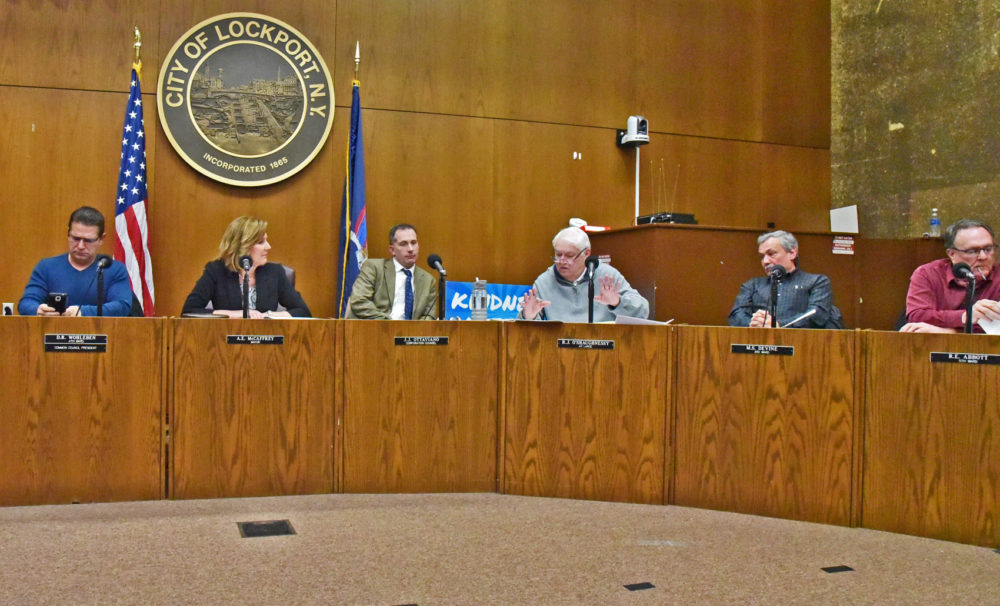 If the City of Lockport restores ambulance service to its fire department, how much will taxes go up?
Those advocating for its return say the figure is between two and three percent, with the added benefit of the fire-staffing minimum raised from six firefighters to nine because of the three-person ambulance crew.
Mayor Anne McCaffrey says taxes will go up around nine percent.
Many of the figures cited by both sides were close enough to not invite debate.
The cost of the firefighters' salary through six years, however, revealed the divide.
Twenty-year Lockport firefighter Kevin Wattier, who presented the department's financial case for reinstating the ambulance service, said yearly increases would be negligible during the first several because of lower salary and healthcare costs for new firefighters.
"By year six you'd have to raise $300,000," Wattier said.
McCaffrey said the amount to be raised would be $1 million.
Wattier said the funding gap could be narrowed by expanding service to the Town of Lockport and elsewhere.
That's when council president David Wohleben said Supervisor Mark Crocker told him the town would not be interested in such an arrangement.
However, others pointed out the Town of Lockport does not make contracts with an ambulance service. It's something the volunteer fire companies do.
In response, McCaffrey said the City of Lockport Fire Department cannot do such a thing because it's not a fire district.
While Wohleben said having Twin City and the fire department respond to emergencies was "the best of both worlds," Wattier said he did not agree with "the logic of calling Twin City Ambulance's service 'no cost.'"
He said the department's cost to back up Twin City was roughly $900,000.
Because of the number of contentious areas of financing the return of ambulance service, councilman Joe O'Shaughnessy requested the council fund an independent review to "see who's right and who's wrong."
Councilwoman Anita Mullane said she supported such a move.
Wohleben moved the matter to Wednesday's 4:15 p.m. finance committee meeting.