Clock ticking on returning ambulance service; council meets 6 p.m. today to hear program viability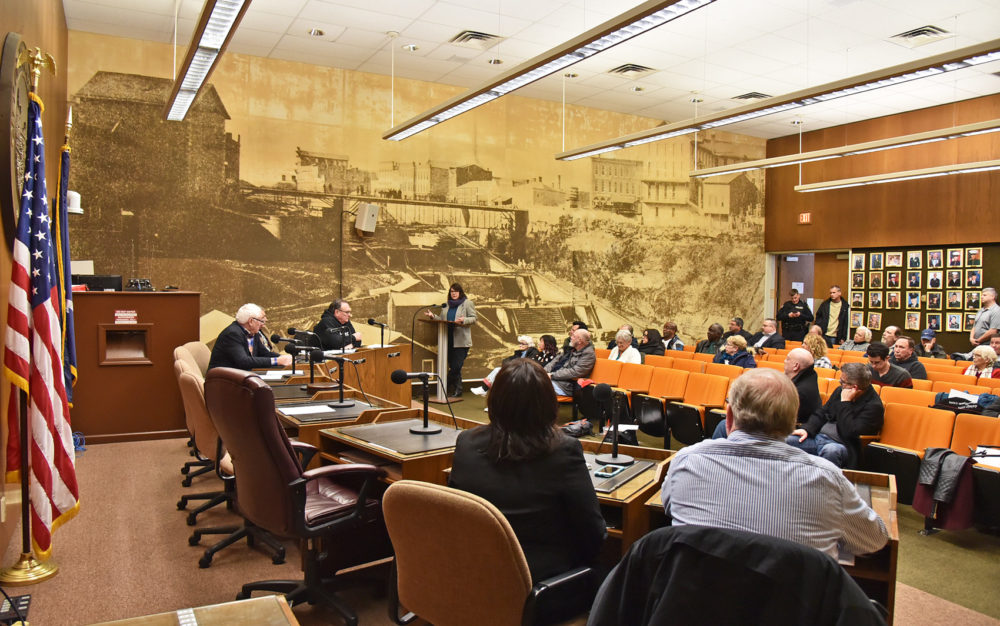 There's 67 days remaining before The City of Lockport can no longer terminate its contract with Twin City Ambulance and the contract will be re-upped.
In light of that, Alderman Joe O'Shaughnessy requested and got approval for a "5th Wednesday" gathering of the common council to hear Lockport firefighter Kevin Wattier deliver financial data regarding the costs and benefits of returning ambulance service to the city's fire department.
"I'm going to make a recommendation that we hear the information from Wattier, the so-called information from the mayor, and request some outside agency look into this," said O'Shaughnessy. "An independent look at who's right and who's wrong. I'm not going to quit this until we get the facts."
The meeting will take place at 6 p.m. March 29 at city hall in the council chambers. It will not be broadcast on LCTV.
 (ABOVE PHOTO CAPTION): At a March 11 "City Talk" meeting, residents told the council members present many negative experiences regarding Twin City Ambulance service in the City of Lockport.