Lockport drops paramedic requirement; advanced life support restored to fire dept.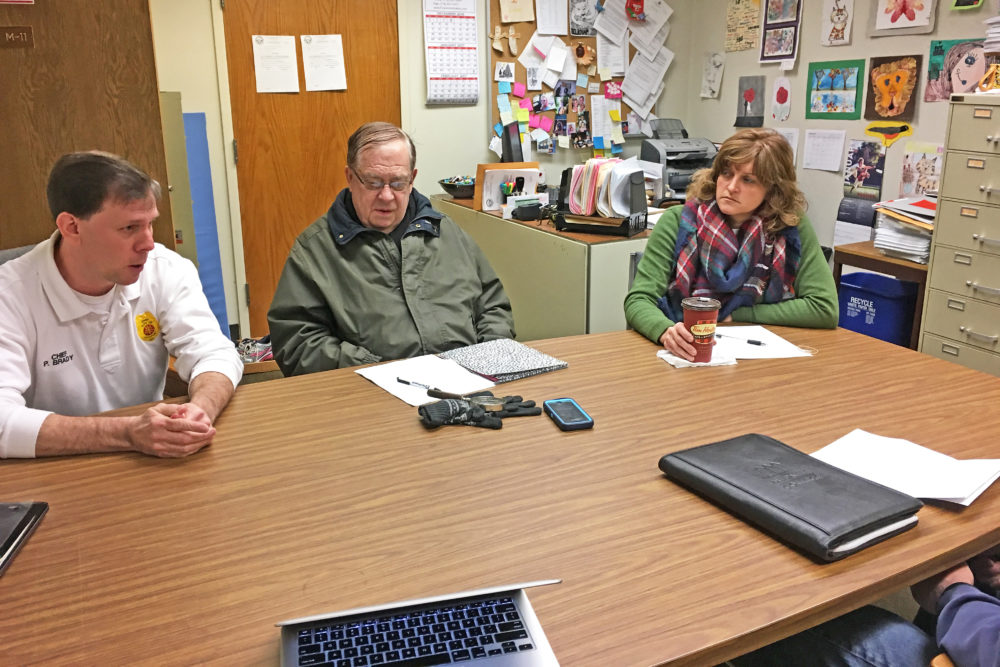 Agreeing with the city's fire board, Lockport's civil-service commission voted unanimously Monday morning to allow EMT certification for prospective firefighters.
"I have three résumés upstairs," said Fire Chief Pat Brady (above left) referring to firefighters that were previously not able to apply for the job under Lockport's more-restrictive requirements.
After the vote, Brady joined civil-service commissioners William Agronin, Gary Terwilliger (above center) and Personnel Officer Mary Pat Holz (above right) in the civil service office in city hall. (William Steadman was on conference call from Arizona.)
Brady also announced the department won back its ALS certificate on Friday, which means the city's 22 paramedics will be able to once again perform advanced life-saving techniques such as opening airways and providing ventilation.
In approving the requirement change, the commission largely echoed previous statements made by city officials regarding the need to widen the pool of candidates as well as the fact that the city does not currently operate its own ambulance service.
In 2009, civil-service requirements were changed to require all prospective firefighters to hold paramedic certification, which saved the city about $6,000 in training costs per candidate.
The city has until Feb. 2nd to hire four firefighters as part of an $850,000 SAFER grant the city won to fund the positions for two years.