Third Tacky Sweater Run is a magnificent dash to clash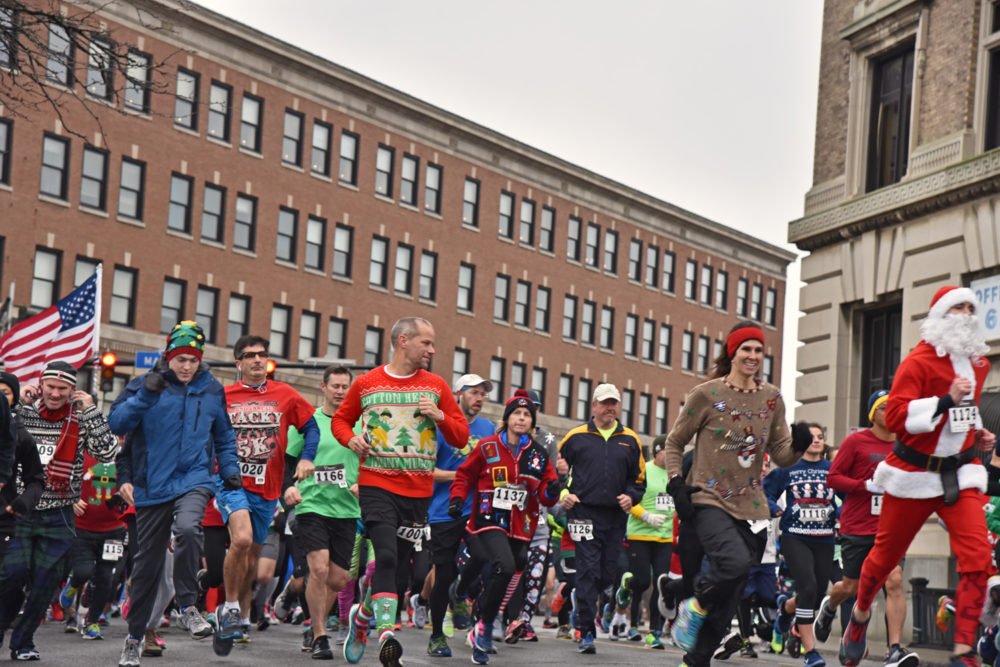 At 9 a.m. today, runners from Lockport and beyond took part in a 5k race that saw the early bird get a bountiful supply of ugly Christmas sweaters.
The race is part of a day-long series of events called "Light Up Lockport," which included Santa at The Palace Theatre, Hockey Day at The Cornerstone Ice Arena and the Electric Parade at dusk.
The overall female winner was Emma Cain; male winner was Raymond Graf.
The tacky sweater winner was Edye Rubiec, and the "most creative" sweater winner was Haley Karaszewski.