Chimney park project enters 'Phase Two' with $200,000 in left-over Greenway funds; $35k for consultant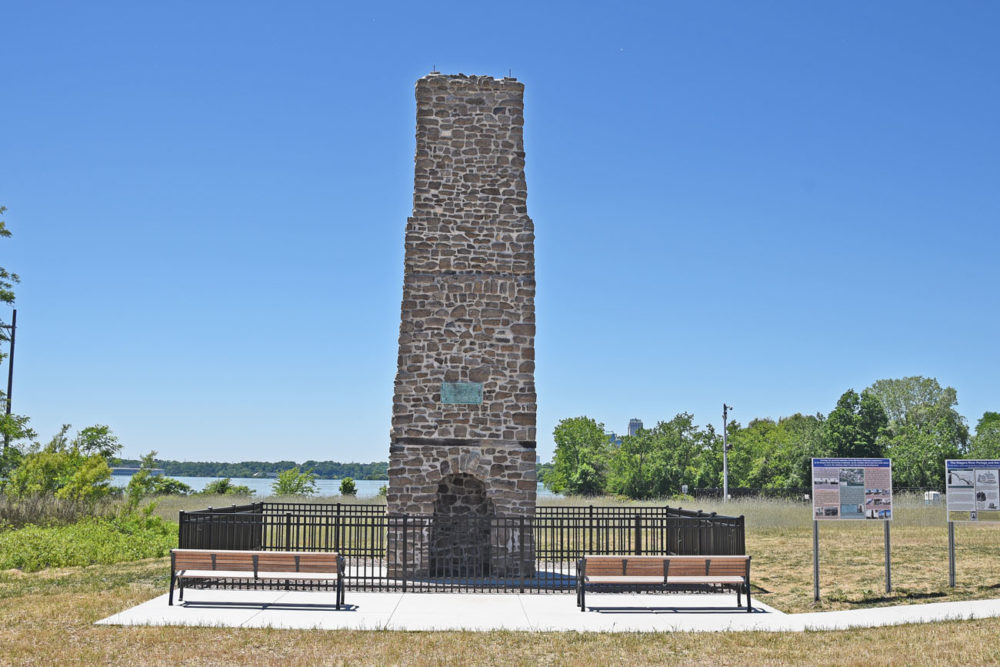 It was a long dicey stretch for Niagara's Old Stone Chimney, but the historic structure is now entering "Phase Two" of its presentation and interpretation at its new home along the Niagara River.
To fund the continued development of the Old Stone Chimney site, the council recently approved Mayor Paul Dyster's request to reallocate $200,000 in Greenway funds the city originally pledged for moving the chimney.
That was made unnecessary by NYPA covering the entire cost of the chimney's move.
"At first, it wasn't clear who's chimney it was," said Dyster.
"We thought it was sitting on city land at Porter Park," he said. "But when they got out there to survey the Parkway project, it was actually on the NYPA side of the line. And so that caused them to basically go all-in on the relocation."
Of that $200,000, a consultant will be paid $35,000.
"So these are not new dollars but simply doing what we promised NYPA we would."
Meanwhile, Dyster is appointing a task force with representatives from the community and other professionals, including representatives from Fort Niagara and the National Park Service.
Dyster mentioned local historian Paul Gromosiak as well as the Niagara Portage Old Guard's Christopher Puchalski.
"We are trying to create more activities there," Dyster said. "We also want to look at the interpretive signage. NYPA was kind enough to put interpretive signage there, but if you look, the it's more about the relocation of the chimney than it is about the history of the forts that were associated with it."
Dyster said Gromosiak favors building one of the previous structures alongside the chimney.
Others, like Puchalski, think the chimney should remain a separate entity as it was through most of its existence — and how it is depicted in song and art from its long history.
Either way, the results have been positive, Dyster says.
"We are very pleased what's happened," he said. "We've created this gateway effect. People are stopping. Any time you drive by there's usually somebody there reading the signage and the rest of that. But we would just like to have more interpretive facilities."
When details of the mayoral task force and the proposed consultant position emerge, Niagara News Source will publish them.