Final Niagara pipeline public hearing 6 p.m. Feb. 9 at NCCC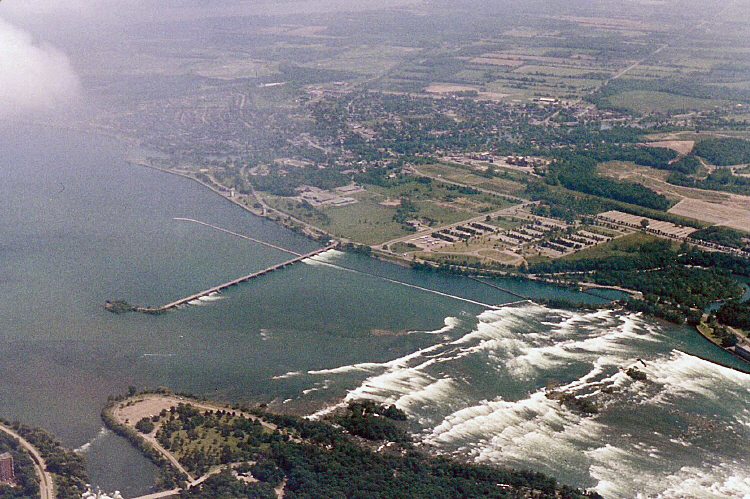 Opponents cite corporate media bias promoting National Fuel agenda, $500 million project.
If you think the local media's been doing a commendable job covering National Fuel's proposed Northern Access Pipeline and Niagara County residents' opposition to it, the Pendleton Action Team has something to say.
"We are not getting coverage," said Anne Marie Paglione. "They either don't pick up the story or they present it as a benefit to the people of this area," she said. "But the gas is going to Canada and points elsewhere."
"It does appear like there's been a lot of coverage, but for all of the developments, it has not been adequate," Paglione said.
The pipeline is a half-billion dollar project encompassing 100 miles of construction from Pennsylvania to Niagara County. If approved, there will also be a dehydration facility on Liberty Drive in Wheatfield and a 22,000-horsepower gas compressor station on Killian Road in Pendleton.
Paglione specifically mentioned a story the Niagara Gazette ran Friday announcing "FERC approves Northern Access pipeline project."
"This FERC approval is conditional," said Paglione. "That means, National Fuel still needs the NYS DEC to issue the 401 Water Quality Permit."
"That article leads people to believe that it's done," she said. 
But prior to the DEC's decision on the water quality permit, there will be a public hearing 6 p.m. Thursday (Feb. 9) at Niagara County Community College (3111 Saunders Settlement Road, Room E-140, Sanborn, NY 14312). Public hearings are also taking place this week in Orchard Park and Olean.
"This is our last chance to have our voices heard," Paglione said. "If the permitting is approved,  the project goes ahead."
There will be a 30-day comment period following the public hearing.
The Pendleton Action Team is also hoping to get a one-year moratorium placed on the project so the public can understand the health and environmental impacts better and without the perception the project is being rushed through.
"I am worried about the air pollution and the number of water crossings, the magnitude of which is huge. We're getting all the negatives," she said, adding that National Fuel proposed a 15 percent rate hike, which would fund the project. (However, that amount was recently reduced 80 percent by a state administrative law judge.)
"This should have been in the papers much muchm more," she said of the proposed pipeline project, which was originally announced during 2015.
"People still don't know about it, and the clock is ticking."