Alexander appointed NT city judge; Zadzilka voted council president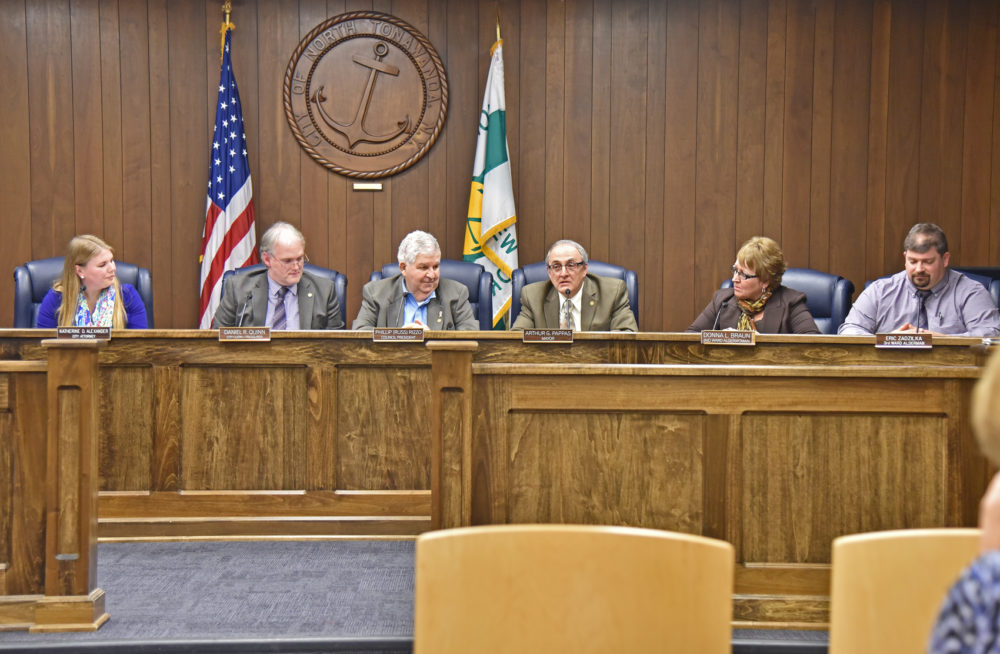 North Tonawanda City Judge William R. Lewis recently reached the mandatory retirement age of 70, prompting a series of advancements for the legal team below him.
Associate Judge Shawn Nickerson was elevated to the senior judge position while City Attorney Katherine Alexander, who was elected to that position in November, was named associate judge by Mayor Arthur Pappas on Monday at the city's reorganization meeting.
"It was a difficult yet very easy decision," Pappas said. "It was difficult because there were several qualified people who applied for the position. But it was easy because of Katie's work at city hall."
Pappas said it was important to maintain continuity in the city's legal affairs.
"I'm one of the last people to leave city hall each day but rarely am I ever the last one," he said.
Pappas said Alexander's work ethic is an example to others.
He also said this was only the second time a woman was named city judge. During the 1950s Catherine Lautz served a four-year term as city judge. "We're making history again," Pappas said.
"To preside over the court, it's a real privilege," Alexander said.
And while Alexander noted she was just elected as city attorney, being a city judge would be an even better way to protect the interests of the city and its residents.
"I will work every single day to make sure it was the right decision. I plan to be accessible, and I want to make our court for all citizens. I hope to have the trust of the many neighbors who voted for me."

"I'll stop talking before I start crying," she said.
The acting city attorney will be former Assistant City Attorney Luke Brown and will be in the position until the council appoints a new city attorney, according to Peter Drossos, the mayor's administrative assistant.
The city attorney that's appointed will then have to run in the next elections in November, he said.
In other moves, council president Russ Rizzo, who's been recovering from brain cancer and announced his retirement last year, nominated 3rd Ward councilman Eric Zadzilka to be the next council president. Robert Pecoraro seconded the nomination and it passed unanimously.
Several on the council referred to the "big shoes" Zadzilka would need to fill in becoming council president.
"I want to thank you for all the good thoughts," Rizzo said. "I was gone most of last year, but I was up on everything because (City Clerk) Dan Quinn was there for me at all times. I want to thank all my colleagues for letting me stay up here when I was on the mend."
Pecoraro, who last year was appointed to fill the Alderman-at-Large seat left open by the death of councilman Robert Clark, had this to say about Rizzo: "Russ, you have been our moral compass and the true leader of this council."
In accepting the new position, Zadzilka said: "It's been an honor serving as we continue to go forward. I am assuming the council president role humbly and look forward to working with my colleagues this year. It will be full of decisive and distinct actions moving forward. We will listen to each other as we gather information to work to be better as a body, and I'm deeply humbled. This is going to be a great move for me, and I'm excited for it and working with the residents. And I congratulate Katie and your next adventure there."