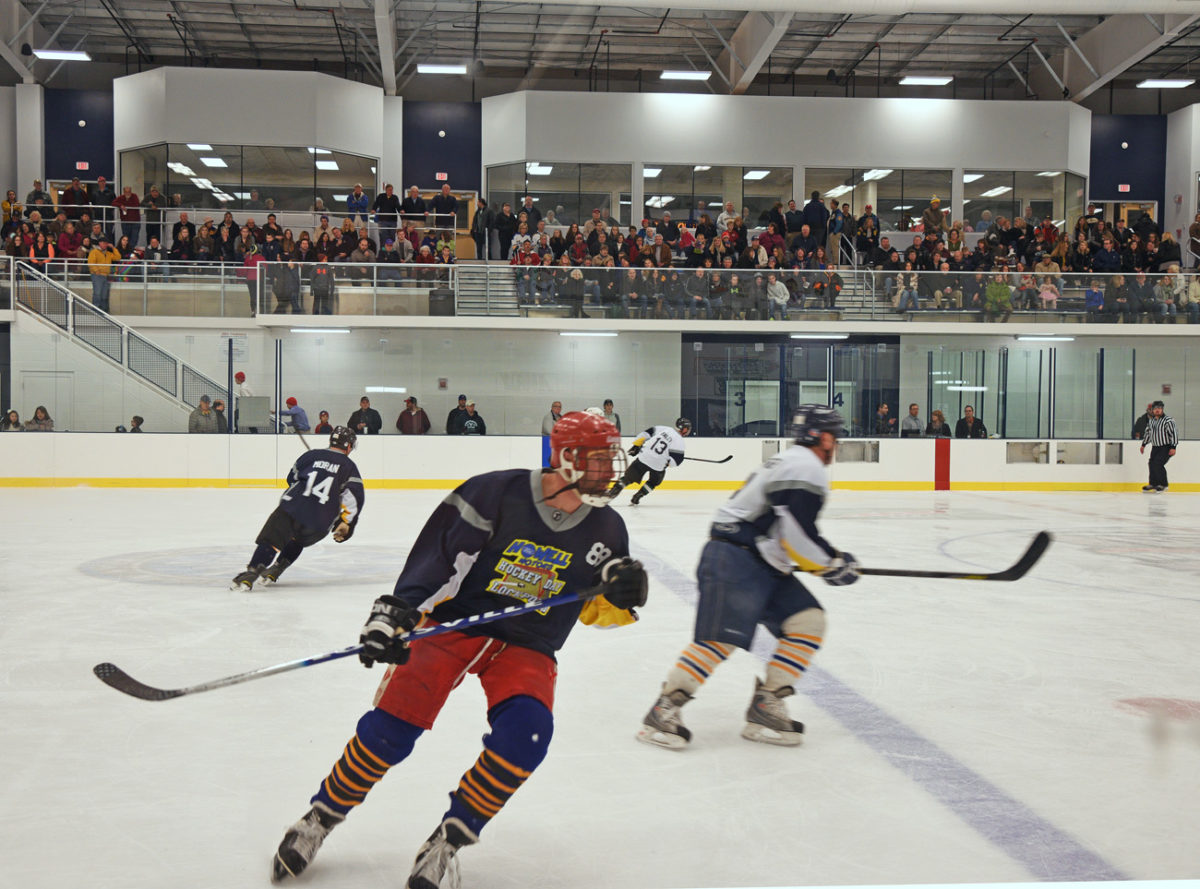 "You only know where you're going if you understand where you came from."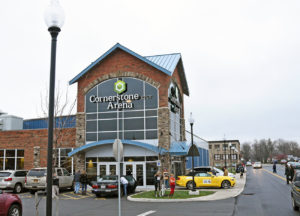 That's one of Mike Landers' favorite mantras.
The Howell Motors Ford Hockey Hall of Fame sponsor told the assembled crowd last Saturday at Cornerstone CFCU Arena his dedication to honoring the past is one of the reasons he decided to be part of the "Miracle on Chestnut Street."
"This was the building that could never happen," Landers said to hundreds buzzing about the lobby and directly outside The Penalty Box bar.
He lobbed the rhetorical question: How could a building "of this stature" be built in a community undergoing economic stress?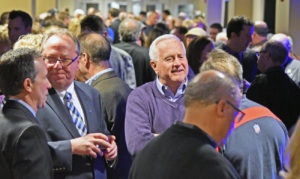 "It takes a community," Landers said.
"The rich history of organized hockey in this area has been missing since the closing of the Kenan Arena," he said.
"The history of this area had to be honored," he said. "This facility would never be complete without honoring the people of the past."
Dr. W. James Westhafer, Dr. Ralph W. Lewis DVM, and John Gerald York Jr. were inducted as "founders" of Lockport's hockey community while "contributors" included Peter K. Wendel,
Donald G. Kaufman and Dr. Albert G. Connette.
Those players honored for their invaluable role in the development of Lockport hockey were Tom Snedeker, Jim Musto, Richard G. Connette, Terry P. Dixon, Jeffrey Thompson and Rick Eberhart.
The coaches inducted during this inaugural year were Robert L. Stratton, Vic Cooke, and Bill Watson.
"My initial intention was one payer and one coach/contributor, and once the committee was formed it quickly became evident that I had underestimated the magnitude of our project," Landers said.
"Hockey takes a lot of people to make it possible for the players to succeed on the ice. So besides honoring the skilled players, we will also honor competent, thoughtful, caring coaches. The contributor's category can be anyone from a hockey mom or dad to a generous sponsor to league officials."
"And if you're not on this list don't worry," Landers said. "We're going to be doing this for a very long time."