Old Stone Chimney should stay put, says historian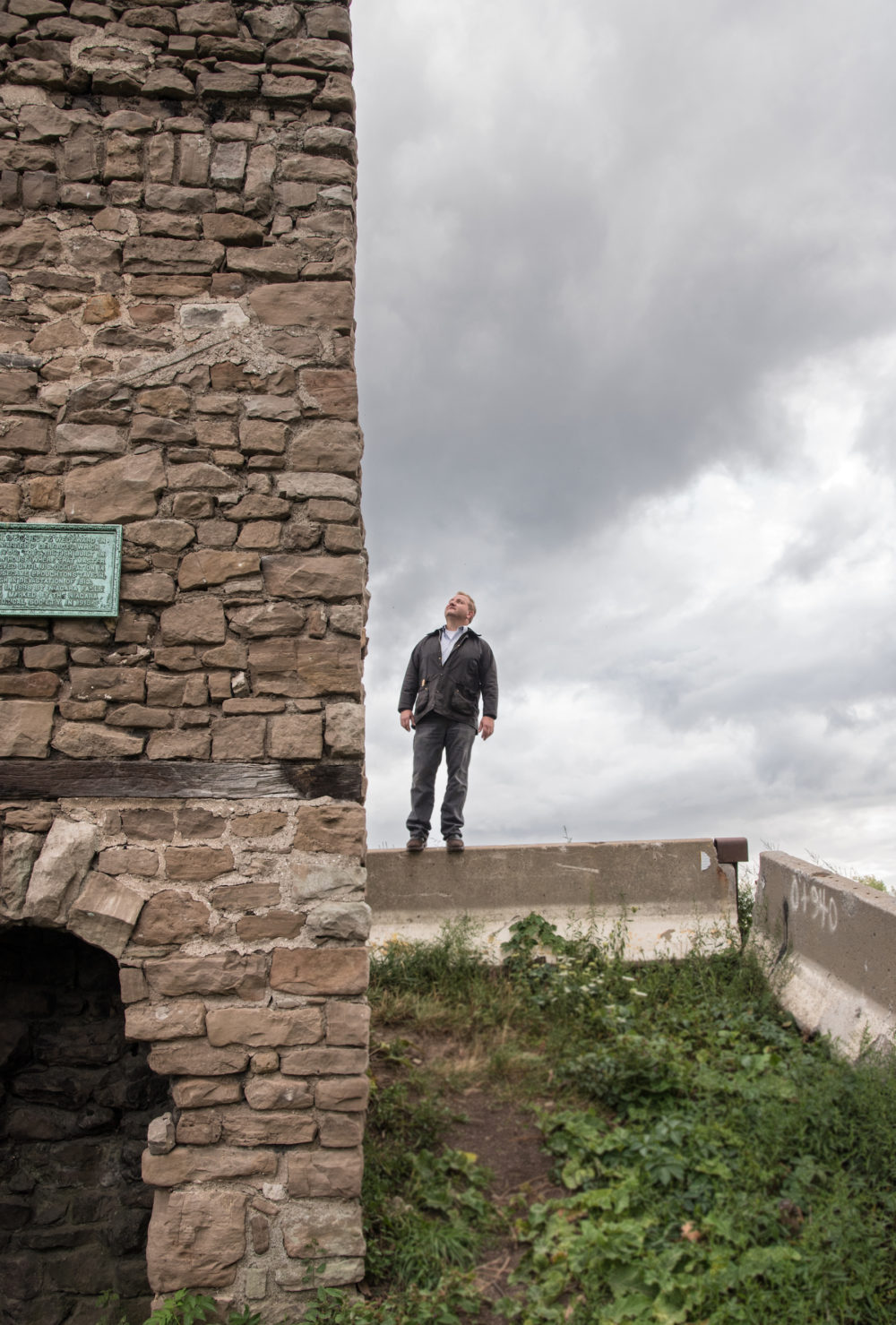 After the Robert Moses Parkway was cleared around Niagara's Old Stone Chimney this spring, it became clearer to those following its 265-year journey, that maybe it was over.
For 73 years, the Old Stone Chimney — built by Daniel Joncaire in 1750 as part of a two-story French barracks — has lived in Porter Park. (Although it was moved two times from its original location about a mile down the road where Washington Mills now operates.)
Prior to the building of the Robert Moses Parkway, the Stone Chimney existed as a focal point in the park as well enjoying a direct eye line to the water.
But after construction of the parkway in 1962, the chimney became separated from the water by a berm that towered over the 31-foot-tall, 60-ton structure.
Now that it's gone and the "old lone stone chimney" — as a dusty song lyric about it goes — stands in the clear, an unending stream of motorists is getting a gander at it for the first time in a long time.
Credit Wheatfield native — and product of the NT school system — Chris Puchalski with re-locating the chimney and getting people excited about it when just a few years ago the chimney was a never-talked-about afterthought behind a parking lot, surrounded by brush and trees.
Now Puchalski's sounding a "call to action" regarding the New York Power Authority's current plan to relocate the chimney to the "spoils pile," which is an area of reclaimed land from the excavation of the parkway about a mile away.
"The Robert Moses Parkway exit ramp at John B. Daly Blvd. has been removed without incident, and it is in the best interests of the Old Stone Chimney and the people of the Greater Niagara Frontier to leave it where it has remained since 1942, in Porter Park," he said.
"Two moves is enough," Puchalski said.
"This hallowed relic is not a decoration or finial to be moved at whim by changing powers-that-be. The Porter Park is accessible. It defers to the judgment and intent of the Porter family and other leaders, who provided for the park at least as far back as 1916."
NYPA has allocated $1.4 million to move the chimney to the spoils pile.
"We call on NYPA to take the $1.4 million it would otherwise spend and make good on Frederick Lovelace's promise: conserve the Old Stone Chimney in its present location. Spare no expense. Repair the structure and superficial compromises of the last two moves and decades of deferred maintenance."
"These egregious errors precede the creation of the Greenway Fund, and paying for it should not diminish the scale of other Greenway projects. Make the area around the Old Stone Chimney a gathering place, as it was for the decades of its active use. Welcome all to seek comfort in the light and warmth of this unique and vital hearth."