Family of North Tonawanda resident hoping for miracle they'll somehow escape Kabul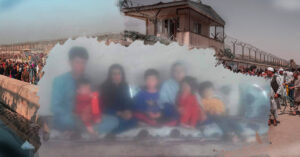 A former translator for U.S. forces in Afghanistan — who's now living in North Tonawanda — has been trying desperately for weeks to aid his family trapped in Kabul.
Phone messages and emails left to senators and congressmen have gone answered during that time, and the University at Buffalo graduate in structural engineering is losing sleep while feeling helpless at his family's plight. (Because of the extreme danger facing his family in Kabul, the subject's name is being withheld.)
After working for the U.S. government from 2010-2014, he was granted a visa and eventually became a U.S. citizen.
He's now pursuing a master's degree in his field but since the rapid unravelling of the security situation in Kabul he's been able to focus on little else.
"They are going around at night, collecting people. And then there's a dead body outside the next day. And they say they didn't do it."
He's referring to Taliban fighters who have set up checkpoints all over the city and control the outer perimeter of the Kabul International Airport.
Meanwhile, his brother — who served as a cook for U.S. forces — and his young children, wife and elderly mother are staying in their house, waiting to try and secure passage out of the country … anywhere but there.
The family knew for years this day was coming.
"That's why I came here," he said. "I was lucky to be approved but my brother was denied." Incomplete paperwork filed by a supervisor kept him and his family in Kabul since 2016.
"We weren't able to get any kind of response until the past couple of weeks."
The supervisor sent a new recommendation letter, and his brother re-applied. 
"But that takes years and we don't have that time. There has to be some solution to get them out of Afghanistan. Not even here. Anywhere they will be safe."
"He can't be in Kabul or they are going to find him and they are going to kill him."
His mother and nieces and nephews aren't safe either.
"They don't care if you're a woman or children. They kill everyone."
Despite all this, he wouldn't say he felt his family was abandoned by the U.S. government.
"I have hope and that's all I have."
In fact, a ray of light appeared yesterday as a case worker from Sen. Charles Schumer's office emailed him, which was the first meaningful contact he's had with a government official.
Meanwhile in Kabul, the military are telling Afghans like his brother to stay away from the airport unless they are told by an official to go there. 
Not only are the Taliban threatening to attack those waiting to be let through the gates, the large crowd is dangerous, and 12 people have been killed recently in the chaos.
"If you are a young man and healthy you can push your way through to the gate, show your documentation. Some get in that way."
"But my brother has children and our mother. He's not going to leave them behind."
"At this point I'm just trying to find a solution. To help get my brother and mom out. I can't sleep. That's the only thing in my head."