Niagara asphalt plant nixed after pushback from community that wasn't consulted

BY EDWIN J. VIERA
Following a great deal of opposition, the Town of Niagara has reversed its position on a proposed asphalt plant being developed by AL Asphalt.
Residents and numerous community groups were concerned about the environmental hazards from the plant, which was originally planned for the Town of Hamburg. However, vehement resident opposition forced the plant to find a new location.
During their March 25 meeting, the Niagara Falls City School Board and Superintendent Mark Laurrie approved a resolution to send negative comments to the DEC regarding the plant. Board Member Paul Kudela has been a driving force behind No Asphalt Niagara, a community movement opposing the plant's development. Given the plant's proximity to several schools, Kudela was concerned about the wind blowing toxic fumes towards them.
"We came together as a board for the safety of our kids and our community," Kudela said. "With that host plant being so close to two Niagara Falls City Schools, we thought we had to act and express our displeasure for not being part of the process and not being notified that this was even a thing until just about a week ago. As you know, like the rest of us, Niagara Falls [and] Niagara County, it's riddled with autoimmune disease. And, we have a history of screwing up plants and environmental waste projects. It's history, it's historical and to me, it seems like we're repeating that again."
Without saying so, Kudela, as well as other board members, were trying to avoid another disaster similar to the one at Love Canal. The six schools that would have been impacted by the plant include Maple Avenue, Kalfas, Hyde Park, Harry F. Abate, Niagara Street Elementary Schools, Gaskill Preparatory School, and Niagara Falls High School. No Asphalt Niagara's petition on change.org garnered 2,553 of the 5,000 signatures they were looking for.
Kudela felt it was wrong that the Town of Niagara never consulted other parties who would be affected by the asphalt plant. However, Lee Wallace, Supervisor for the Town of Niagara, didn't see many issues with the proposed plant, given there's an asphalt plant already in the town. He said the project was well-suited for the location, though that was based on a purely zoning standpoint.
"30 years plus, it's been located in a spot where we have other residential, probably more homes closer to it than this one, and we've never had an issue with it," Wallace said. "The site that was chosen by the applicant has been zoned heavy industrial for years. There was no rezoning of the site at all. It's always been heavy industrial. The process the town goes through is the same process for any project."
Wallace added that AL Asphalt submitted traffic, noise, and odor studies, which all came back acceptable, allowing for a negative declaration in the plant's SEQR process.
Father Jim Maher, the president of Niagara University, opposed the project for several reasons, notably the impact on the community, plus its proximity to the campus' entrance.
Though there are needs for economic developments in the region, Father Maher said, something like the plant would have been a step in the wrong direction. Niagara University was going to work with community leaders in the area while remaining respectful of the process. He too didn't know about the project until March 16 after seeing an article in a local publication. Maher wanted to work with community leaders to ensure the best outcome is reached for the area.
"We fully support and understand the notion of economic development in the region and we consider ourselves, with 800 employees an economic driver," Father Maher said. "So, we fully appreciate that and the need for economic development. There are two points I would make. One, it has to be connected as well with community development, and part of that is everything we've learned is we've got to be aware of the environment and the environment around us. So, the social and environmental implications."
"And, I also think, all of us have to be good neighbors. There may be at times when opportunities come up when people see a particular interest of a group or a certain kind of interest from a group, but I think it's really, really important that all of us continue as leaders in the community, think about how this will impact my neighbors."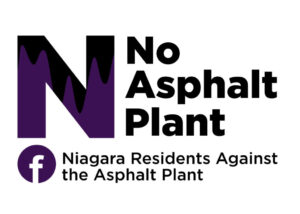 More information about this group can be found here.