North Tonawanda residents rescuing animals to heart of Niagara County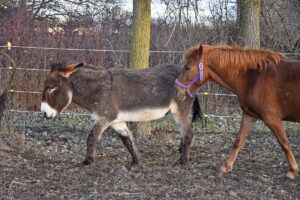 Whispering River Animal Rescue in Gasport is just a few months old but already the refurbished barn is brimming, baying and neighing with a passion almost as great as the volunteers who've all made it happen.
Each rescued animal has a name and a rescue tale, getting care and love that's re-writing the story of their often grim lives.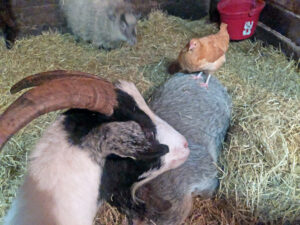 The rescue farm is situated on an idyllic stretch of Chestnut Ridge Road, and already neighbors are welcoming the group of animal advocates — largely from North Tonawanda — who purchased the property to fulfill their vision of what an animal rescue farm should be.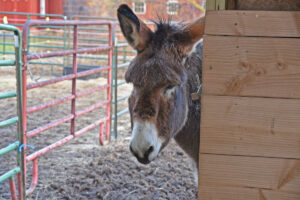 But in addition to getting love, the animals are now in a position to return it, and the board and volunteer staff are anxious to start sharing this empathy circuit with residents from all over Niagara County and beyond.
Plans include creating trails on the several-acre property for horse riding and the continuation of the rescue effort that's bringing together people with these now-protected animals.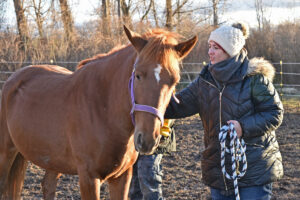 The operation requires a continuous churning of money, though, and that's allowing its big-hearted volunteers ample opportunity to get creative with fundraising: a $10-an-entry goat-naming contest with big-ticket prizes (through Dec. 23) as well selling surprisingly beautiful and re-usable shopping totes made from animal feed sacks.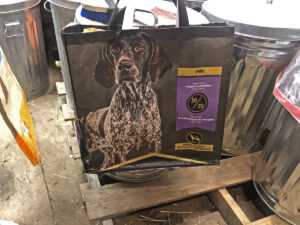 Visit their website at Whispering River Rescue or Facebook page to find out more about the community that's giving all they've got so abused and neglected animals get a second chance at love instead of just used for their labor.
Whispering River Rescue, lead by President Jacqueline Serrano, aims to be an educational center for families and individuals all across Western New York.