Krueger sidewalks getting public meeting; updated costs released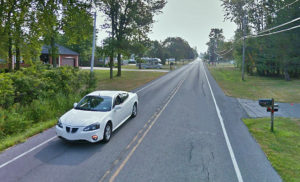 After hearing Ryan Fischer's sister ask, "Why won't you build us sidewalks?" Wheatfield Supervisor Robert Cliffe said the town is planing a meeting for residents to express their desire or opposition to the long-discussed project.
In the meantime, urban planner Maureen Harding asked the town board to walk down Krueger Road, where Fischer was killed on foot, and experience the traffic and the speeds at which it travels.
Deborah Fadel said the street is unique in Wheatfield due to its combination of 11 feeder streets, fire hall, playground and two commercial properties.
Fadel asked the board collectively why the town has a comprehensive plan that says major facilities should be connected and accessible by residents.
"And you're not doing anything with it," she said. "You just shake your head."
The town has invested heavily in parks children can't walk to safely, she said.
Meanwhile, Timothy Zuber of engineering firm Wendel said costs have risen since the original October 2015 estimate of $945,000.
Ryan Fischer was killed on Friday, Nov. 21, 2014.
"They take a look at how prices escalate from year to year and, with the probability that the project would not likely go to construction until the spring or summer of 2018, determined the escalation would likely be around 3 percent per year," Zuber said in a memo to the town board.
The revised bottom-line estimate is $1,032,627.
"People should know going into the public hearing what the true costs are," said councilman Gil Doucet. Snow removal could add another $50,000 to $100,000 per year, he said.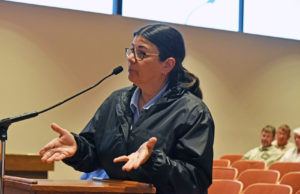 Harding (above) countered that every pedestrian death in Niagara County ends up costing local governments $286,000 — not to mention the incalculable cost and impact of ending a human life suddenly and prematurely.
Another speaker said not following through with the sidewalks would be akin to giving away the $756,000 grant the town received for the safety project.
The date for the public meeting is still being worked out, said Supervisor Robert Cliffe.
More than 600 people signed a petition to bring sidewalks to the area.
In other news, the town board expressed interest in buying the "Haul Road" behind Wildrose Court. The one-lane road is used by residents when Wildrose Court is flooded, a situation that's been plaguing residents for more than 15 years.
The town is also looking to send a video camera into the main drainage pipe in question but water levels are still too high for the effort to be effective.