Niagara Falls moving forward with short-term rentals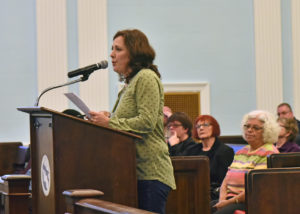 "This city has many problems but vacation rentals is not one of them," said Carol Schultz-Reetz (above) as she spoke Monday in favor of the "short-term rental" ordinance later approved by the common council.
The process of creating an ordinance covering the type of rentals encouraged by Airbnb and other online booking services started about a year ago when the city sent out "cease-and-desist" letters to about 30 residents.
After a brief period of adversarial posturing, the city and various groups and individuals came together to create a set of regulations to ensure guests would be safe and the rentals would be compliant with city codes. In addition, now that a resolution has been passed, the city can collect taxes directly from online booking agencies like Airbnb.
"While it isn't what everyone wanted," Schultz-Reetz said, "it will improve and protect neighborhoods."
Underneath this responsibility to provide safe accommodations is the need for residents to be able to make money in their own homes in a city that has one of the worst real estate markets in the country, with 20 percent of its housing stock abandoned.
"We bought three properties and brought them back to life," Schultz-Reetz said.
"Are we successful? Yes. Did we work our butts off? Yes."
"Did we ever ask the city for a penny. No."
Here is the ordinance …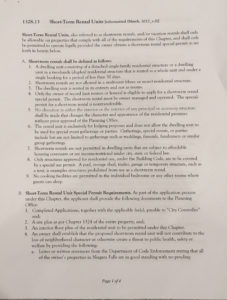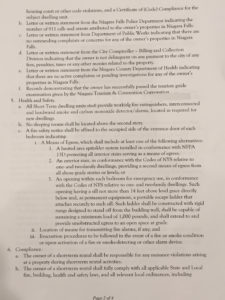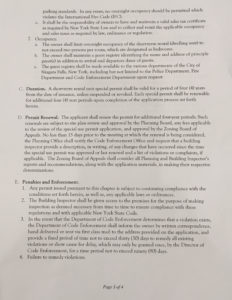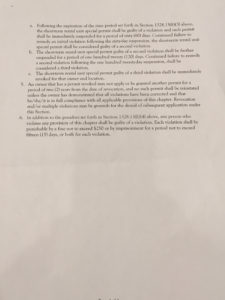 Or view the ordinance here … (Pages 74-77)