Change orders and casino dollars: councillors, residents call for more accountability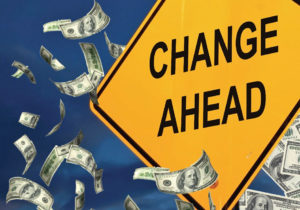 With the city poised to lose untold millions in casino funds, there's been a growing chorus of voices to rein in the frequency and amount of the city's change orders.
That's when a project runs over budget and inevitably the common council approves to pay for the gap in funding.
At the March 20th meeting, for example, the council voted in favor of a $224,000 change order when the original project was approved for $153,000.
"What are we going to do when we don't have casino money to cover up these change orders?" asked resident Tim Huether at a recent common council meeting.
Additionally, when the city's newly hired engineer, John Gerlach, appeared before the council, he was asked about change orders.
"Will you work hard to reduce the amount of change orders that we have here in the City of Niagara Falls?" asked councilman Ezra Scott Jr.
"To reduce the amount? Yes, sir," Gerlach said.
Scott said a number of change orders during the past weeks caught his attention.
Huether also brought up the issue of reimbursing casino funds.
"Nothing shows in this report where that money is coming back," Huether said, referring to a recently recent accounting of casino dollars by the mayor's office.
"Is that money coming back and being put into the general fund? Or does it go back into the casino fund? Because the casino funds are supposed to be earmarked for economic development. I haven't seen a lot of economic development going on, but we've seen a lot of other projects going on with consultants and things like that."
"Why don't we have a larger balance in the casino funding? I'd like for somebody to find out because it sounds like maybe there's something going on that shouldn't be going on."