Council not told of city's ambulance appeal; requests tab for legal bills
ALSO: A public budget hearing will take place 5:30 p.m. Wednesday on the mayor's proposed 2017 budget.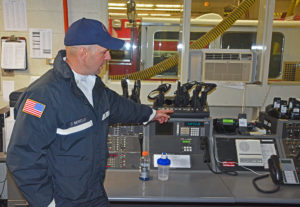 When the Lockport city council in 2014 voted to use Twin City Ambulance instead of the city firefighters' own service, its contract was broken and the law violated, according to a recent decision by the Public Employment Relations Board.
"This week, the decision came back essentially restoring the work of the ambulance service to the city's fire union," said Mayor Anne McCaffrey.
"We respectfully disagree with the decision and plan to appeal the decision," she said.
That caught council members off guard.
"I was a little surprised that we were appealing," said Alderwoman Anita Mullane.
"Not everyone on the council shares that opinion, and I was surprised she didn't inform us about the appeal."
Every councillor that voted for the change in ambulance service was voted out of office the following year.
"The community is losing out that the firefighters aren't able to perform these services," said Mullane, of the firefighter's current inability to make ambulance calls.
"We have asked for a full accounting of what's been spent to date on this litigation," she said, adding that aldermen Joe O'Shaughnessy, Mark Devine and Joe Oates also filed requests.
"We also deserve a true report on the response times on the calls," said Mullane. "Somebody just called me today very upset about an incident that happened with Twin City."
"It's going to be expensive, but if you do this right — and there are other communities around us that are — it ends up paying for itself."
When the mayor announced the appeal at Wednesday's city council meeting, she offered some background on the issue.
"As you may recall in 2014, the city was faced with a serious financial crisis and was addressing a structural budget deficit," said McCaffrey.
"At that time, the common council, fire board and I reviewed our options regarding ambulance service. Ultimately, we decided to get out of the ambulance service. We have worked very hard to get our city back on solid financial footing and we've done that. We are financially stable and our residents have a reliable ambulance service."
"I'm also meeting with the union and will continue to discuss our options," said McCaffrey.
"And because it's a matter for litigation, I'm not at liberty to say much more than that."
In other news, a planned public hearing on the proposed 2017 city budget was to take place Wednesday but was pushed back a week to give the council more time to review the document.
The budget hearing will take place 5:30 p.m. Nov. 9 in the council chambers of city hall.