Introducing Niagara News Source, independent and professional, covering Niagara County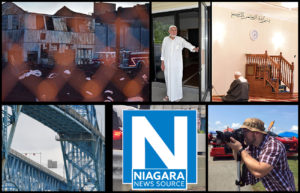 Today marks the official launch of Niagara News Source, an independent and professional online news service featuring coverage of Niagara Falls, North Tonawanda, Lockport, Wheatfield, Niagara County and the greater Buffalo-Niagara region.
The principal goal of NNS is to provide a professional media outlet for the news and issues that aren't making it onto the pages of Niagara County's other news publications, which too-often resemble agenda-driven propaganda machines or carnival sideshows.
Factor in Niagara County's dwindling establishment-media environment, and the need for a fair-minded news organization with fresh perspectives is apparent.
Come back weekly — or through our Facebook links — to participate in the revitalization of Niagara County as well as the amount, depth and quality of journalism and reporting that's practiced here.