Paranormal power, peculiarities at Van Horn Mansion in Burt
There's so much history and personal drama surrounding the 200-year-old Van Horn Mansion in Burt it's difficult to take it all in.
But visitors through the month of October — and tonight — will be able to soak up the paranormal history of the uniquely designed mansion.
The first line of the Newfane Historical Society's website states the house is noted for "being haunted."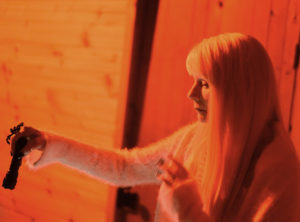 That wasn't always so. Society president Rose Schaeffer said after gaining the storied property during the 90s, members were reluctant to speak about the site's "paranormal history," which
Most of the docents during last Saturday's tours reported encounters with the many spirits that interact with people who come to the house.
"There's no sleepovers anymore," said Schaeffer. But there's still plenty of encounters.
People report being pushed and observed, with the crew of a paranormal cable TV show running from a room from what they saw.
Photography is encouraged at the mansion, and a whole dining table of photographic aberrations documented this phenomenon.
The photo of the docent with the flashlight shows similar "light orbs" characters seen in many other photos.
As one tour guide stated, it could just be the dust in the house making light refractions but once you start to hear the stories from the past it becomes pretty clear that if any place is going to have paranormal activity, it's this one.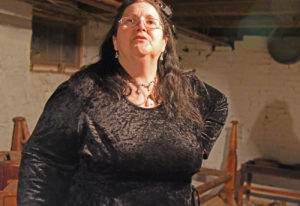 The history is intricate and involved — and much of it can be found online.
But as hundreds of visitors are discovering, first-hand experience of the locations makes for a much more chilling encounter.